Search results
1 - 3 of 3 items Items per page: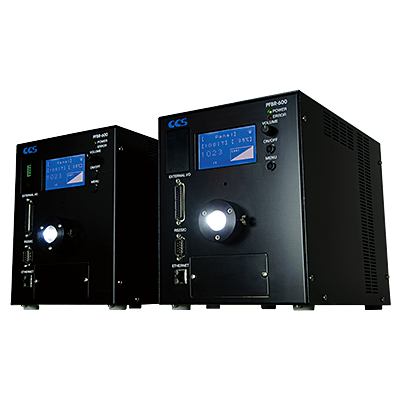 Made to order PRBR-600 series that uses a new light source that is not LED.
Next-generation light sources with a maximum brightness of 38 million lux *1
Maintenance free (lamp replacement not required)
Strobe lighting mode (internal trigger mode, external trigger mode) can be selected
External control via EtherNet, parallel or serial communication
Dimming setting in up to 1,024 levels (10 bit: 1,024 levels / 8 bit: 256 level
*1 Note: Equipped with straight light guide with bound diameter of φ8 mm and total length of 1,000 mm for maximum dimming.
Measured value at an irradiation distance of 20 mm from the fiber outer end face (not a guaranteed value)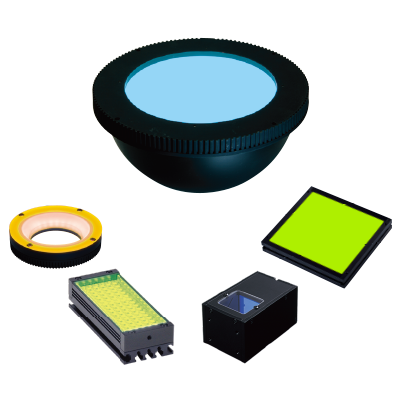 * Detect features with RGB Lighting.
* Switch between red, green, or blue and create your own color by blending 3 colors.
* Various models are available to fit your workpieces and inspection schemes.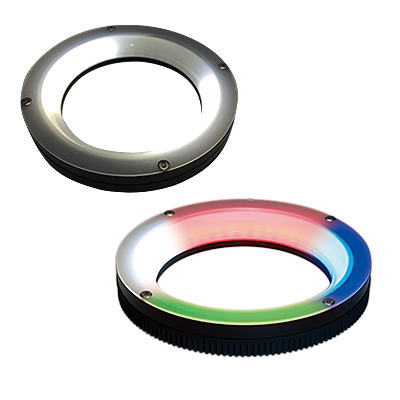 * Has a very diffused output and comes with four independently controllable quadrants.
* Ideal for your typical Photometric Stereo applications or High Dynamic Range applications.
* 7 different sizes and in 4 different wavelengths per size.

1 - 3 of 3 items Items per page: