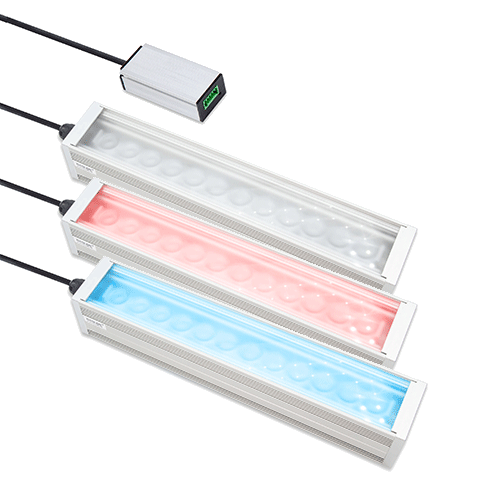 BCF Series (Flood Light)
BCF series brick lights connect to Basler ace U and ace L camera models by plug and play. Control lighting mode, lighting time, and dimming of lighting through the camera software.
Available in size 255 x 45 mm and 3 LED emission colors: red, blue, and white.
A transparent plate and polarizing plate are available as options.


Features
Direct communication between camera and light thanks to the Basler SLP feature
Basler SLP feature does not require complicated calculation or lighting setup. which is a bottleneck when building an image inspection system using a camera and lighting.
Lighting control is possible with Basler's dedicated pylon Camera Software Suite.
By sharing the power supply for cameras and lighting, it is possible to reduce the number of devices for system construction and reduce costs.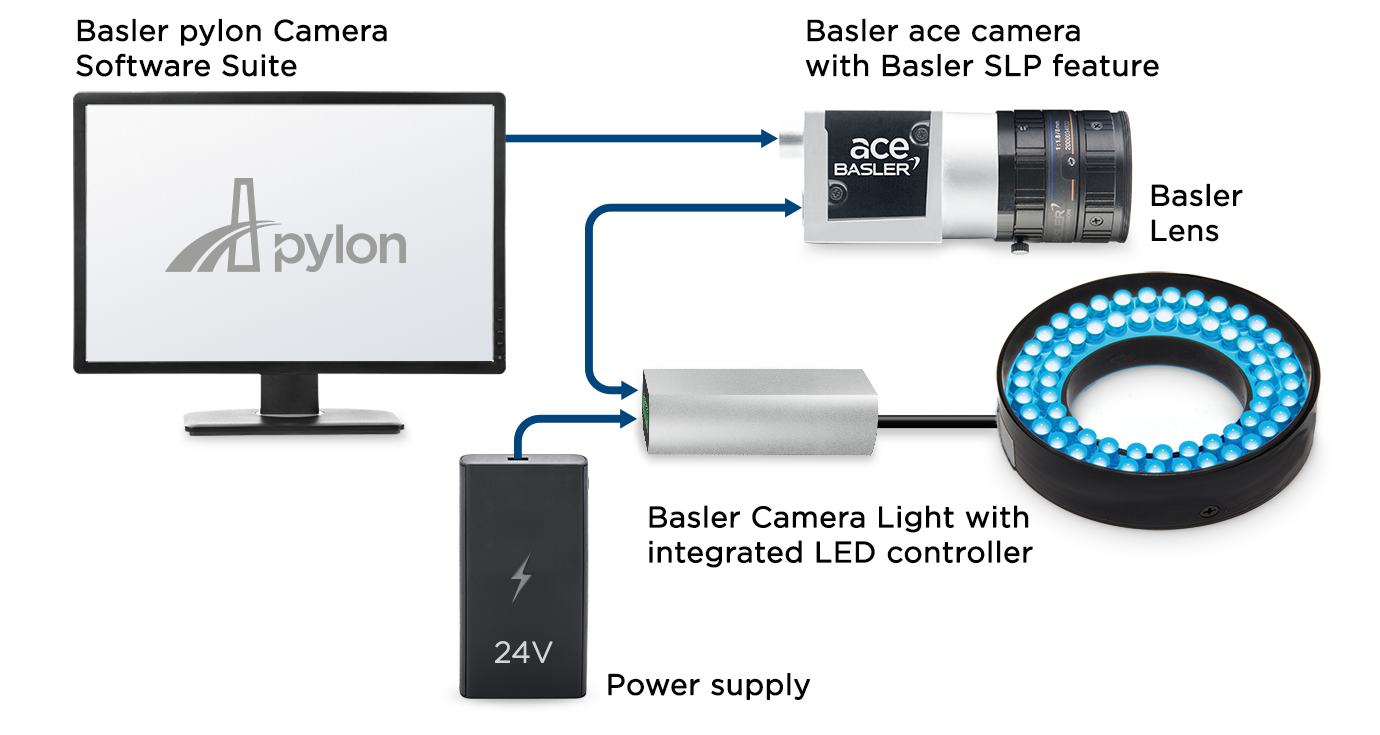 Abundant lighting lineup
Four types of lighting: bar, ring, flat, and flood lights, available in red, white, and blue emission colors (27 models in total)
Ideal for speedily building an image inspection system.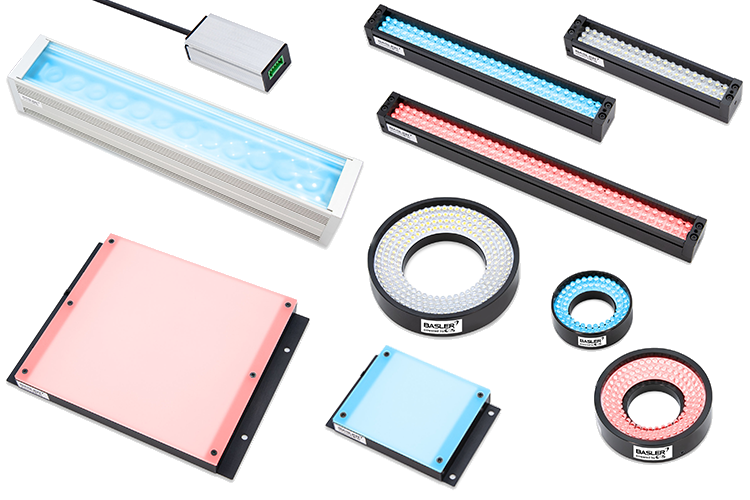 Characteristics/Data
Reference model data: BCF-255X45W
Note: The data included is for reference only. Actual values may vary.
Spectrum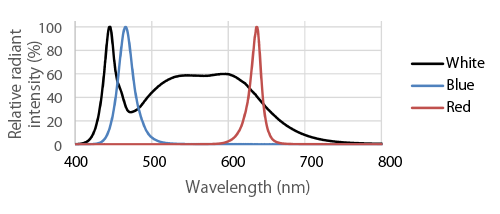 Relative Illuminance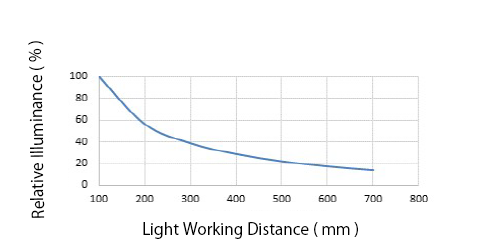 Relative Uniformity

Products
Machine Vision Applications

Ring

Square

Bar (Area)

Flat

Dome

Cylinder

Box

Spot

Line (Convergent Lighting)

Line (Diffused Lighting)

Line (Oblique Angled Lighting)

UV Lights [Ultraviolet Lighting] / Violet Light

IR Lights [Infrared Lighting] (under 1000nm)

Custom Order Product

Intensity Control Units [Light Units with Intensity Control Unit ]

OLED(CCS-LT)

Effilux Products

Basler Camera Light Series

IR Lights [Infrared Lighting] (over 1000nm)

Reference Light Source

Agri-Bio Lighting

LED Light Units for Plant Research

ISL-150X150 Series Unit

ISL-150X150 series cables

Human Vision Inspection and Microscope Applications

LED Light Units for Microscopes

Power Supplies

High Power Strobe Control Unit

Digital Control Units

Analog Control Units

Building Block Types

LED Light Controller

Control Units [for the HLV Series]

Strobe Unit

High-capacity Analog Control Unit

High-capacity Constant-current Control Units

Controller with EtherNet/IP Interface

PoE Enabled Controller

Control Units [for CCS AItec]

Cables

Extension Cable [for PF Series]

Straight Cables

2-way Cables [EL connector type]

4-way Cables

Robot Cables

Straight Cables [EL connector type]

2-way Cables [EL connector type]

Straight Cables for metal connector (7 pins)

Straight Cables for metal connector (37 pins)

Straight Cables for M12 connector

External Control Cables

Relay Connector

Options

Filters

Polarizing Plates

Diffusion Plates

Light Control Films

Adapter [for the CSR Series]

Lens Attachment Rings

Fixtures

Converter

Protective Plates

Coaxial Units

Fixtures

Reflection Plate

Condenser lens

Lenses

Telecentric Lenses

Macro Lenses