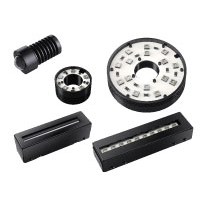 UV2 Series
These UV Light Units provide superior cost performance. 25 times higher output than the previous models(Comparison with Bar Lights). For replacement of black lights.

[We have two types of UV Light Units, Narrow and Wide.]
Narrow: The irradiation is concentrated in a narrow range using lenses.
Wide: The irradiation covers a wide range. Lensless type.

Product Related Inquiries
Features
Using high output UV-LEDs
The high output UV-LEDs achieved enhanced output power significantly higher than that of conventional products.
Comparison of imaging with conventional product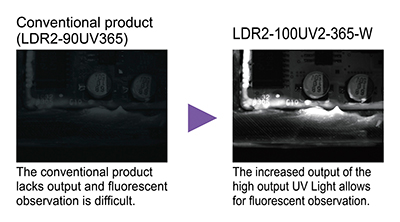 Image comparing output of UV Lights by application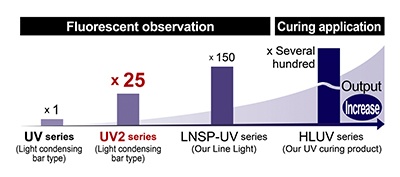 Narrow type to irradiate a narrow area
The product lineup includes wide type and narrow type Light Units to irradiate a respective extent. Select an optimum Light Unit to meet the purpose of use.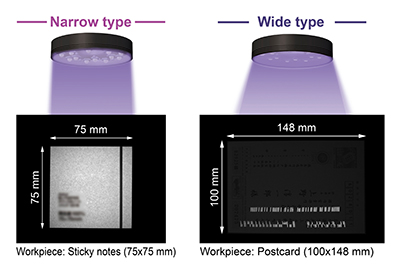 Comparison of output between a high output UV Light and a black light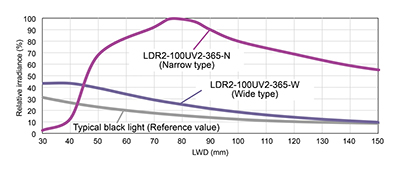 ※The data included is for reference only and the results may vary.
Example configuration
Ring Lights that use high output UV-LEDs. Bar types and spot types are also available. Select your format to match your needs.
LDR2-100UV2-365-W