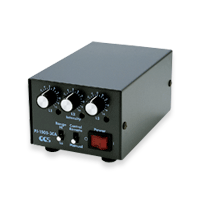 PJ Series
These Analog Control Units enable step-less control of the light intensity through constant-current control. CCS provides a product lineup of 2-channel and 3-channel units.
Note: Select a model after making sure that the total power consumption of the Light Units is within the output power capacity of the Control Unit.
Control Units [for the HLV/HLV2 Series]
Product Related Inquiries
Features
Dedicated Analog Control Units for the Spot Light HLV2 series.(Spot Light HLV2 series Product Page)
Stepless intensity control is performed by varying the current.
There are 2 and 3-channel Light Unit output types.
You can select AC or DC power supply types.
Example connection
Refer to the "Instruction Guide" for details.
PJ series
Example connection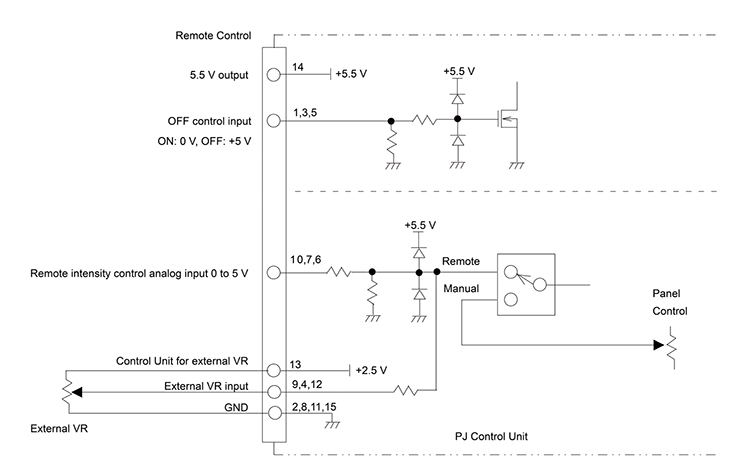 Remote intensity control or external VR can be used. (Cannot be used at same time.)
Example system configuration