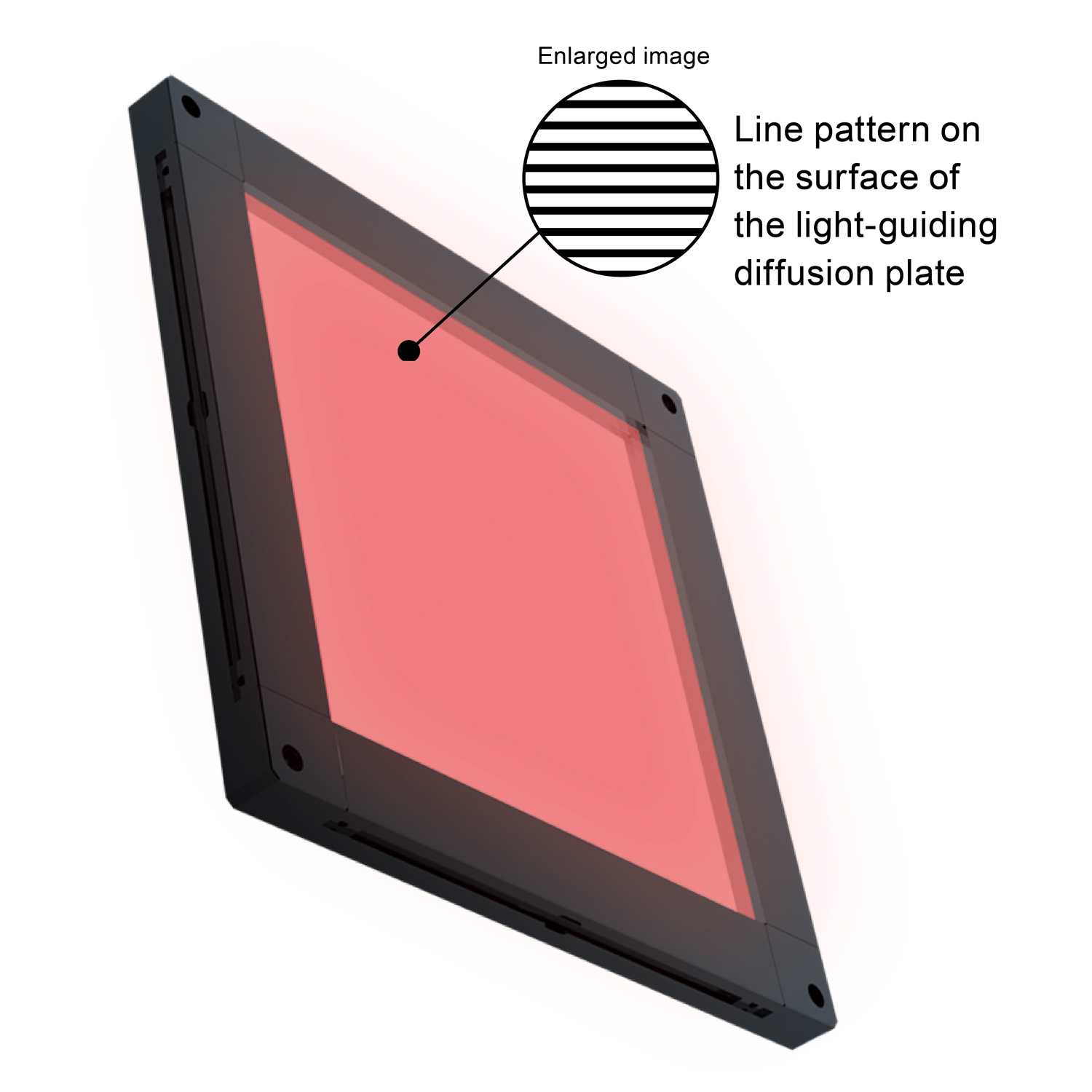 LFX3-PT Series
A cutting-edge method for inspecting bumps on a reflective surface.

We have two types of line intervals to match your inspection conitions:
1 mm type: The end of the model name is "A."
2 mm type: The end of the model name is "B."

* The Line Pattern Lights are special order products.

Download Pamphlet PDF


Product Inquiry
Features
We altered the dot printings on the light-guiding diffusion plate surface to a line pattern. This makes it possible to detect gentle bumps on reflective surfaces which are hard to find with Coaxial Lights.
Example configuration
LFX3-100-PT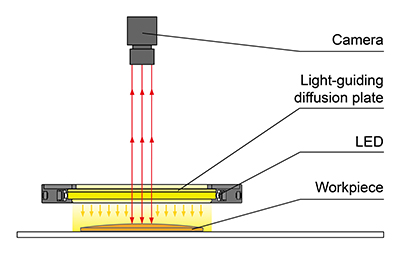 Two types of line patterns available
Select one to match your inspection conditions.

Characteristics/Data
Data: Relative irradiance graph (Representative example)
※The graph included is for reference only. Results for individual products may vary.
LFX3-100SW-PT-A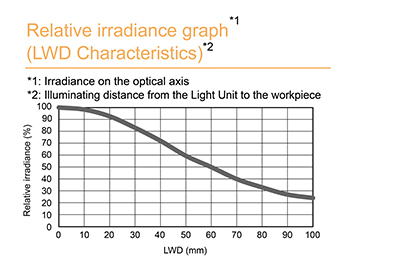 LED properties
Spectral distribution

CCS offers you the most suitable lens filter for each wavelength.
For details about the lens filter, refer to here.
Be sure to read the "Instruction Guide" included with the product before use and follow the safety precautions upon use.
The data included is for reference only. Actual values may vary.
Custom Order Example
We accept custom orders.
Please feel free to inquire.
Shape modifications
Brightness increases
Changes in wavelength, etc.
Imaging Example
Imaging the external appearance of metal plate

About Member Registration
Member registration is required
Are you still registered with CCS members?
If you register as a CCS member, you will be able to log in and register with the CCS members, download various materials (drawings, instruction manuals etc), select "lighting selection", "apply for lending machine", " It becomes possible to browse and download all contents of our site including request of "quotation" and "catalog", and it will be possible to use many convenient functions. Come and register.
People who are already registered as CCS members
Those who have not registered with CCS members