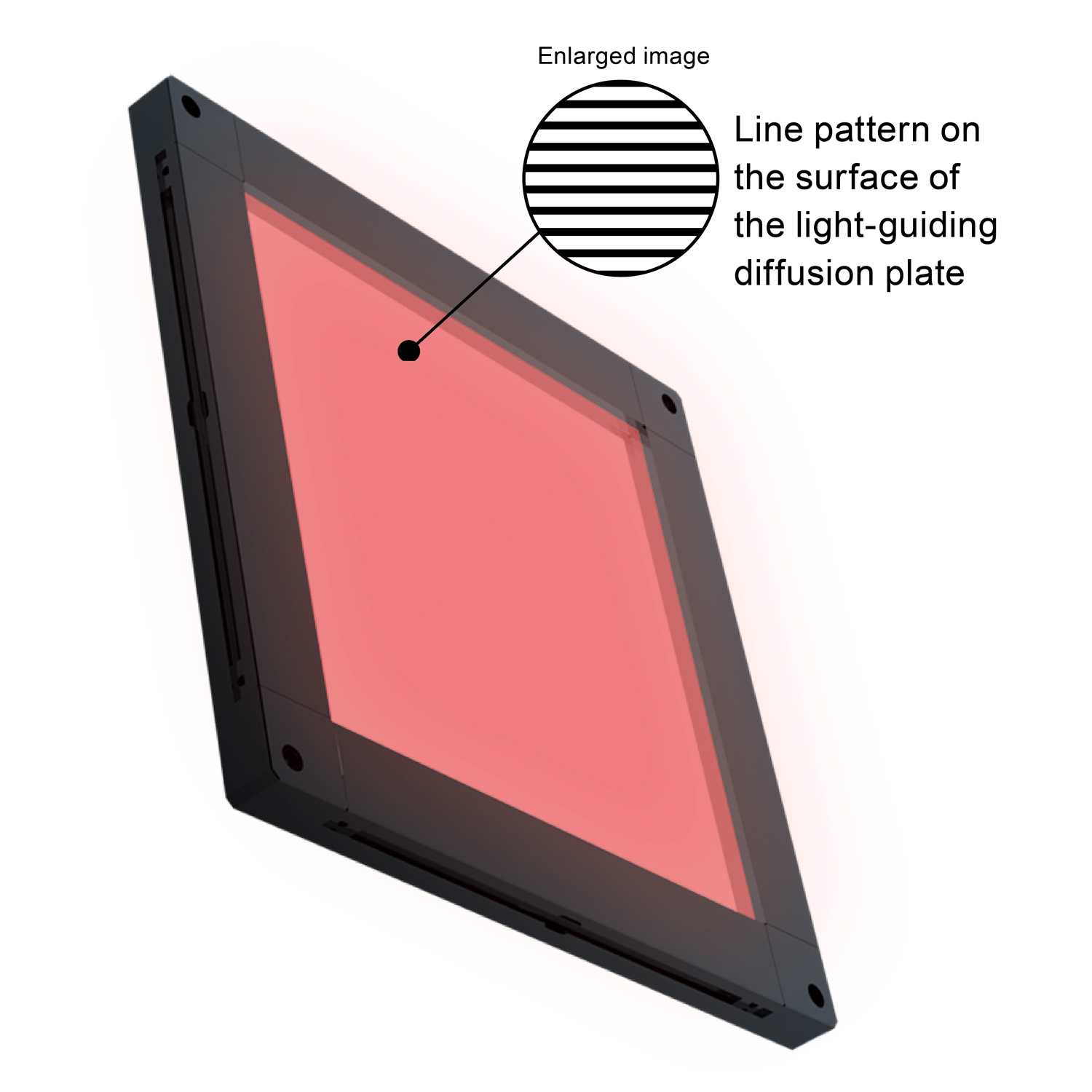 LFX3-PT Series
A cutting-edge method for inspecting bumps on a reflective surface.

We have two types of line intervals to match your inspection conitions:
1 mm type: The end of the model name is "A."
2 mm type: The end of the model name is "B."

* The Line Pattern Lights are special order products.

Download Pamphlet PDF


Features
We altered the dot printings on the light-guiding diffusion plate surface to a line pattern. This makes it possible to detect gentle bumps on reflective surfaces which are hard to find with Coaxial Lights.
Example configuration
LFX3-100-PT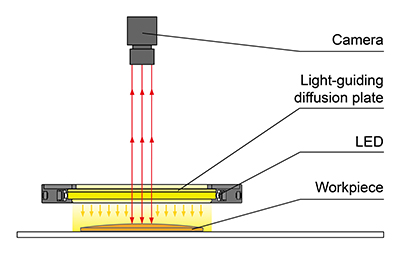 Two types of line patterns available
Select one to match your inspection conditions.

Characteristics/Data
Data: Relative irradiance graph (Representative example)
※The graph included is for reference only. Results for individual products may vary.
LFX3-100SW-PT-A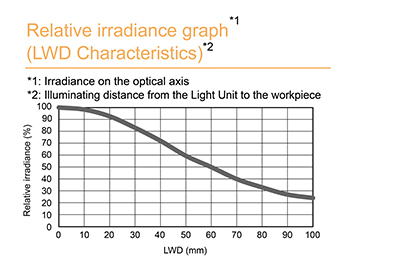 LED properties
Spectral distribution

CCS offers you the most suitable lens filter for each wavelength.
For details about the lens filter, refer to here.
Be sure to read the "Instruction Guide" included with the product before use and follow the safety precautions upon use.
The data included is for reference only. Actual values may vary.
Custom Order Example
We accept custom orders.
Please feel free to inquire.
Shape modifications
Brightness increases
Changes in wavelength, etc.
Imaging Example
Imaging the external appearance of metal plate

Products
Machine Vision Applications

Ring

Square

Bar (Area)

Flat

Dome

Cylinder

Box

Spot

Line (Convergent Lighting)

Line (Diffused Lighting)

Line (Oblique Angled Lighting)

UV Lights [Ultraviolet Lighting]

IR Lights [Infrared Lighting]

Custom Order Product

Intensity Control Units [Light Units with Intensity Control Unit ]

UV curing

Line-type Ultraviolet Irradiation Units

Agri-Bio Lighting

LED Light Units for Plant Research

ISL-150X150 Series Unit

ISL-150X150 series cables

Human Vision Inspection and Microscope Applications

LED Light Units for Microscopes

Power Supplies

High Power Strobe Control Unit

Digital Control Units

Analog Control Units

Building Block Types

LED Light Controller

Control Units [for the HLV Series]

Strobe Unit

High-capacity Analog Control Unit

High-capacity Constant-current Control Units

Strobe Unit

Controller with EtherNet/IP Interface

PoE Enabled Controller

Cables

Extension Cable [for PF Series]

Straight Cables

2-way Cables [EL connector type]

4-way Cables

Robot Cables

Straight Cables [EL connector type]

2-way Cables [EL connector type]

Straight Cables for metal connector (7 pins)

Straight Cables for metal connector (37 pins)

Straight Cables for M12 connector

External Control Cables

Relay Connector

Options

Filters

Polarizing Plates

Diffusion Plates

Light Control Films

Adapter [for the CSR Series]

Lens Attachment Rings

Fixtures

Converter

Protective Plates

Coaxial Units

Fixtures

Reflection Plate

Condenser lens

Lenses

Telecentric Lenses

Macro Lenses