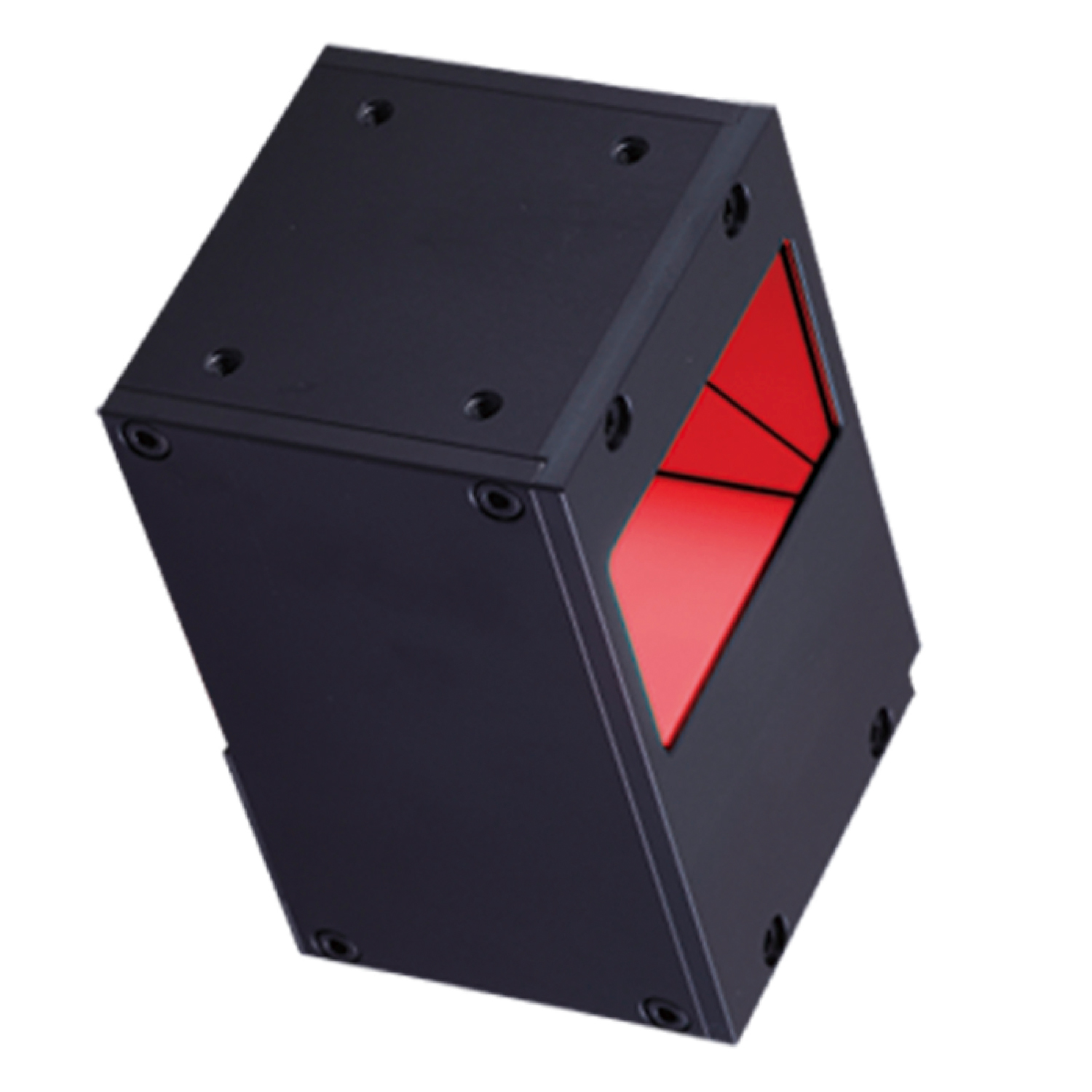 LFV3 Series
These Coaxial Lights have a half mirror to align the diffused light from the LED array to the same optical axis as the camera lens. Mirror surface workpieces are uniformly illuminated without unevenness.
The diffusion plate is adjustable and exchangeable.
Product Related Inquiries
Features
Freely customize the diffusion
Customize the diffusion
| Diffusion plate status | Result |
| --- | --- |
| Change the transmittance rate from (high) to (low) | Increased uniformity |
| Change the installation position to the LED side | Emphasized directionality |
1) Prepared two types of diffusion plates with different transmittance rate.
Replace the diffusion plate to change the transmittance rate.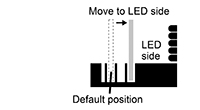 2) The installation position of the diffusion plate can be adjusted.
Change the position to achieve various imaging effects.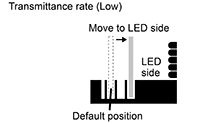 LFV3-CP series
Replacing the half-mirror with a beam splitter increased accuracy. It is perfect for tiny workpieces and environments with limited installation space.

Coaxial Light that supports high-resolution cameras
Highly-accurate optical glass is used for the camera window and the half-mirror. This allows for stable imaging when using high-resolution cameras.
LFV3 series, a Coaxial Light with improved quality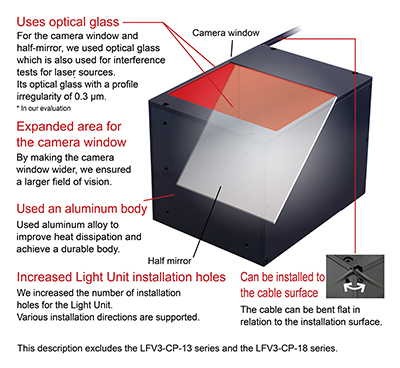 Example configuration
By using the half mirror, diffused light from the LED is illuminated on the same axis as the camera axis.
LFV3-100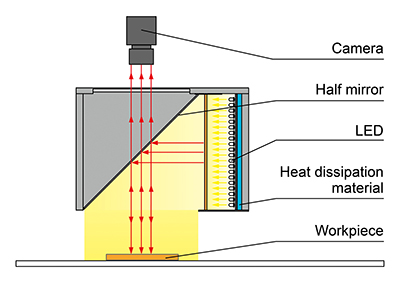 Characteristics/Data
Data: Relative irradiance graph and uniformity (Representative example)
※The data included is for reference only. Actual values may vary.
LFV3-35RD(A)

LFV3-100SW(A)

LED properties
Spectral distribution


CCS offers you the most suitable lens filter for each wavelength.
For details about the lens filter,refer to here.
Be sure to read the "Instruction Guide" included with the product before use and follow the safety precautions upon use.
The data included is for reference only. Actual values may vary.
Custom Order Example
Please contact your CCS sales representative.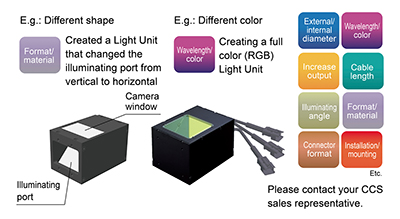 Imaging Example
Imaging of engraved text on a metal connector hood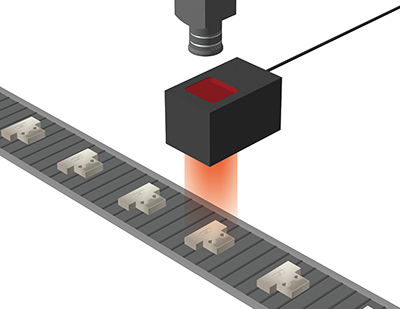 | | |
| --- | --- |
| Description | Character recognition |
| Workpiece | Connector hood |
| Conventional lighting | LED Bar Light |
| New lighting | LFV3-50RD(A) |
| Result | Emphasizes the engraved text |

Imaging for circuit board through holes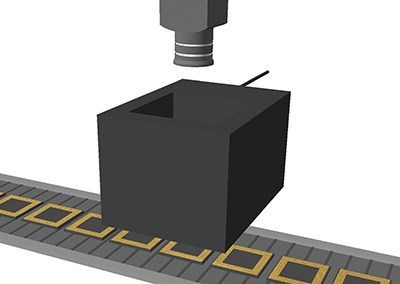 | | |
| --- | --- |
| Description | Visual inspection |
| Workpiece | Circuit board |
| Conventional lighting | LED Ring Light |
| New lighting | LFV3-100RD(A) |
| Result | Improved uniformity |

About Member Registration
Member registration is required
Are you still registered with CCS members?
If you register as a CCS member, you will be able to log in and register with the CCS members, download various materials (drawings, instruction manuals etc), select "lighting selection", "apply for lending machine", " It becomes possible to browse and download all contents of our site including request of "quotation" and "catalog", and it will be possible to use many convenient functions. Come and register.
People who are already registered as CCS members
Those who have not registered with CCS members
Corporate/IR Information
Corporate Information
IR Information