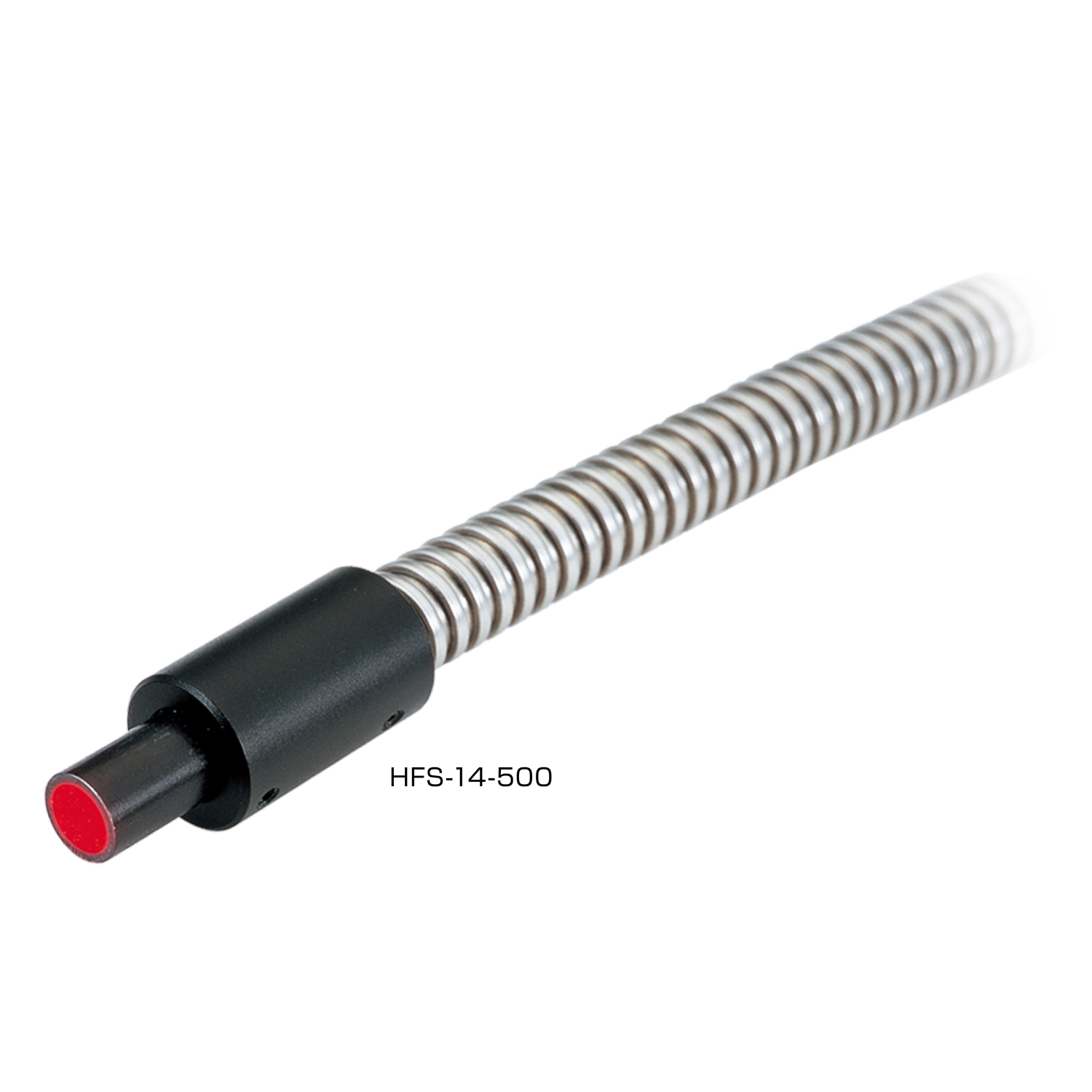 HFS Series
This straight-type Fiber Head has a tip of the same shape as a straight light guide (with a diameter of 8 mm). This enables it to be mounted directly on a coaxial-type macro lens and telecentric lens, and so on.
Product Related Inquiries
Features
This is a unique Light Unit system that melds the strengths of both LEDs and fibers.
The HFS series, a straight type, is lightweight, compact, and easy to manage, and therefore can be used in a variety of applications.
Example configuration
HFS-14-500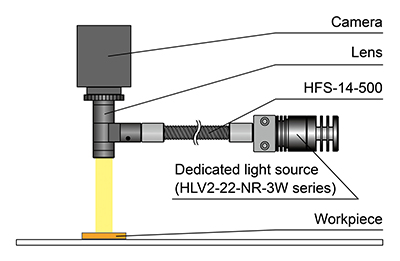 It can be used in a variety of situations
Custom Order Example
We accept custom orders.
Please feel free to inquire.
Shape modifications
Brightness increases
Changes in wavelength, etc.