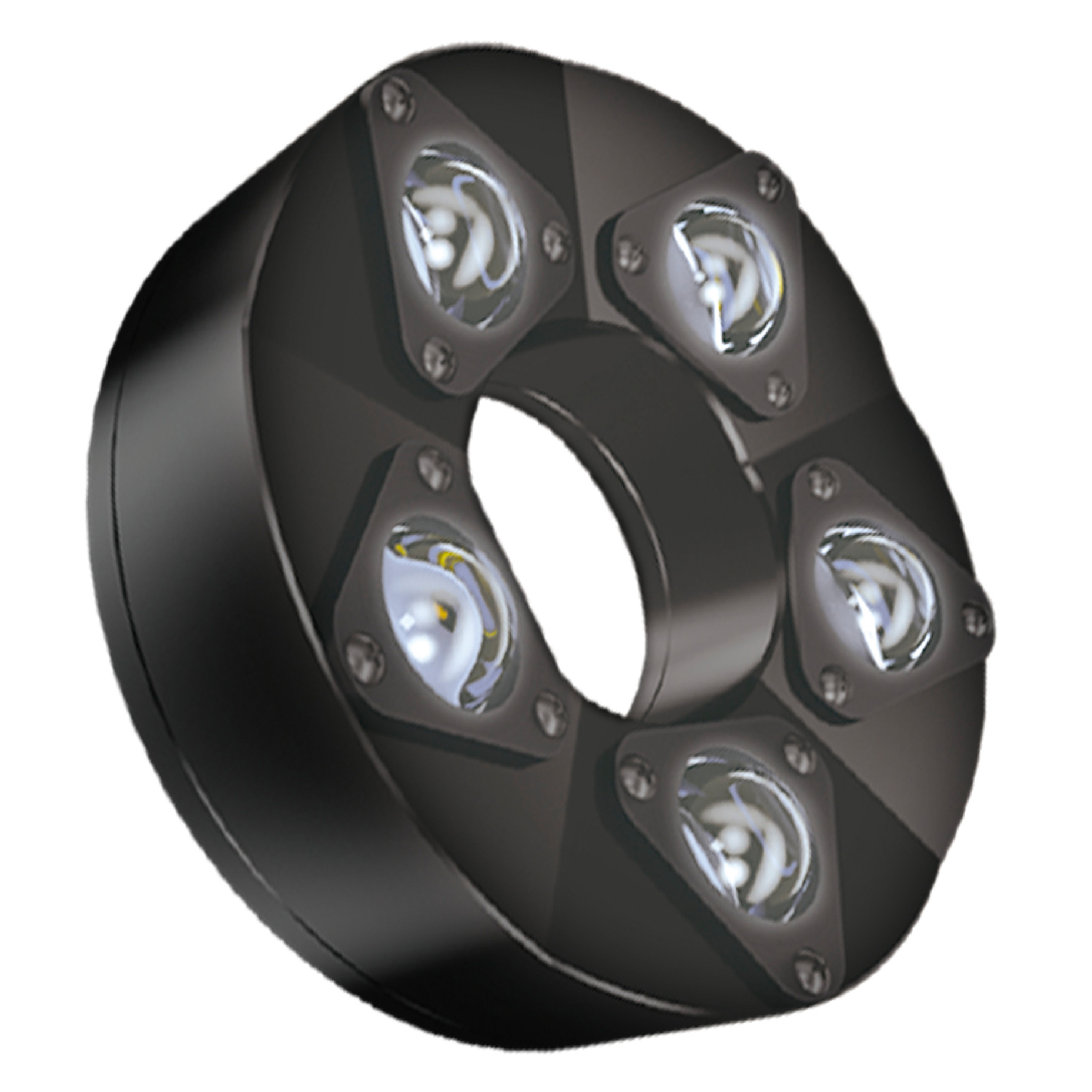 HLDR-IP Series
These waterproof Ring Lights ensure the brightness with condensing lenses. IP67 compliance. Adopting an M12 connector.

Download Pamphlet PDF


Product Inquiry
Features
Achieves convergent illumination
The HLDR-IP series features convergent Ring Lights that ensure brightness with a convergent lens.
Comparison of illumination between a Ring Light and the HLDR-IP series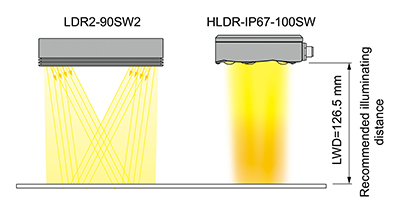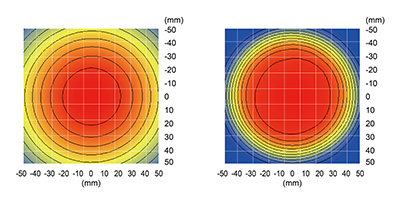 IP67 compliant
It has a waterproof and rustproof structure for use in harsh environments. Optimal for sites where manufacturing lines must be cleaned, such as for food and chemicals.
Waterproof Ring Light HLDR-IP series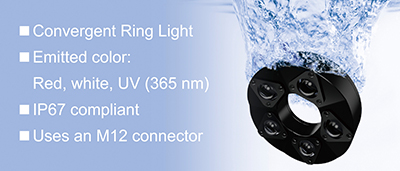 Uses an M12 connector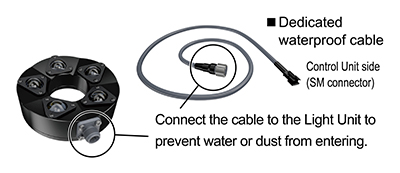 Safe to use when washing manufacturing lines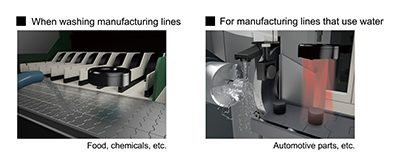 Example configuration
Convergent waterproof Ring Light that ensures brightness with a convergent lens.
HLDR-IP67-100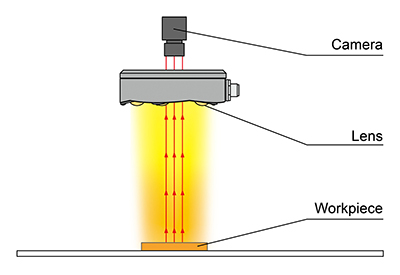 Characteristics/Data
Regarding recommended distance
※The data included is for reference only. Actual values may vary.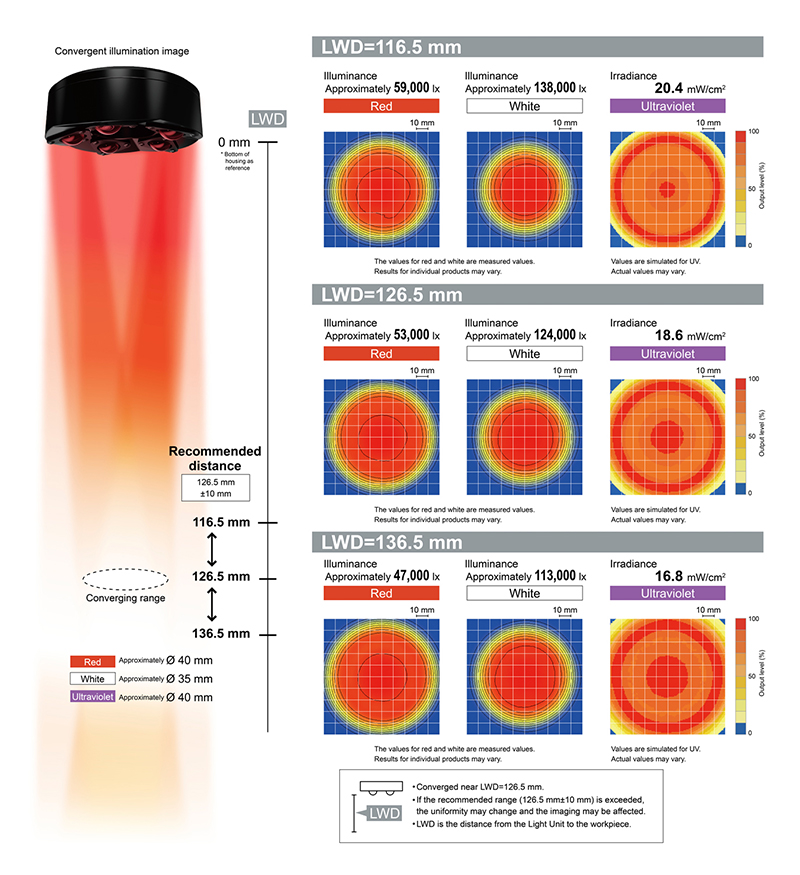 LED properties
Spectral distribution

CCS offers you the most suitable lens filter for each wavelength.
For details about the lens filter,refer to here.
Be sure to read the "Instruction Guide" included with the product before use and follow the safety precautions upon use.
The data included is for reference only. Actual values may vary.
Custom Order Example
Please contact your CCS sales representative.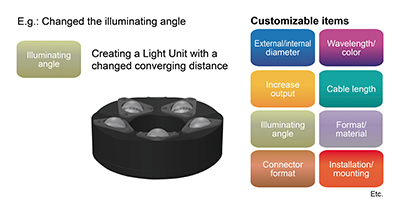 Imaging Example
Fluorescent observation of adhesive on a plastic container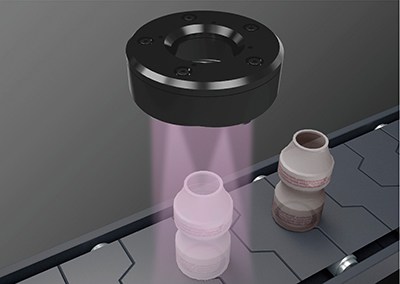 | | |
| --- | --- |
| Description | Application inspection for adhesive |
| Workpiece | Plastic container |
| Conventional lighting | LED visible light lighting |
| New lighting | HLDR-IP67-100UV2-365 |
| Result | Only detects the adhesive |

About Member Registration
Member registration is required
Are you still registered with CCS members?
If you register as a CCS member, you will be able to log in and register with the CCS members, download various materials (drawings, instruction manuals etc), select "lighting selection", "apply for lending machine", " It becomes possible to browse and download all contents of our site including request of "quotation" and "catalog", and it will be possible to use many convenient functions. Come and register.
People who are already registered as CCS members
Those who have not registered with CCS members