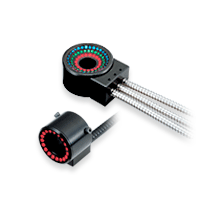 HFR Series
These ring-type Fiber Heads perform convergent illumination only for the required field of view. This achieves a significant improvement in irradiance compared with conventional halogen fiber lights.
Product Related Inquiries
Features
The HFR series, a ring type, does not illuminate a broad range like a halogen fiber light, but can perform convergent illumination for the required field of vision.
Example configuration
HFR-25-10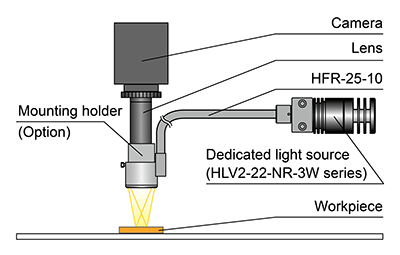 Imaging using the HFR-25-10 (White)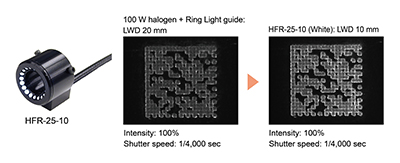 Custom Order Example
We accept custom orders.
Please feel free to inquire.
Shape modifications
Brightness increases
Changes in wavelength, etc.