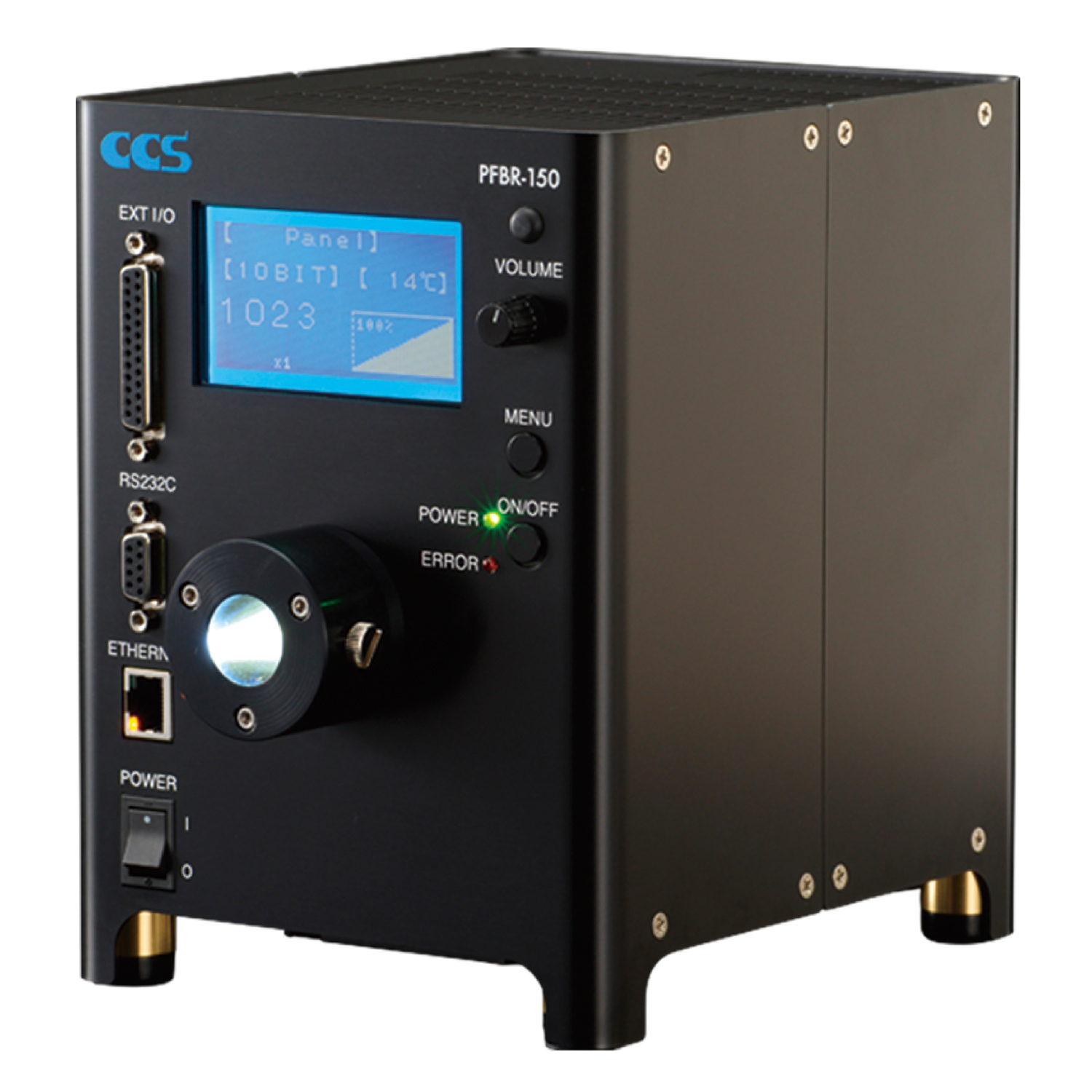 PFBR Series
This LED Light Source achieved highest level in the industry with 2 million lx. The light output exceeds that of a 250-W metal halide light source.
Product Related Inquiries
Features
Achieves the highest level in the industry with 2 million lx
(※Actual measurement values with a bundle of ?10 mm, a straight light guide with a total length of 1,080 mm installed, and at a position 50 mm away from the fiber output edge. Results for individual products may vary.)
LED light source unit that exceeds a 250 W metal halide light source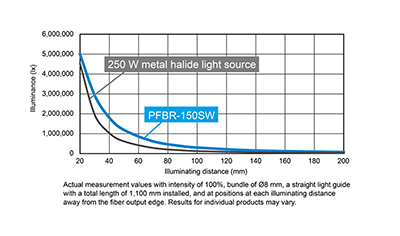 Optical design is optimized for all types of fiber to provide high output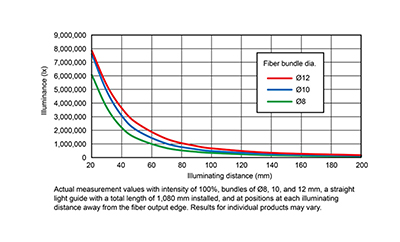 1,024-step intensity. Linear characteristics with reproducibility
Our unique correction function is a standard function. Provides linearity with reproducibility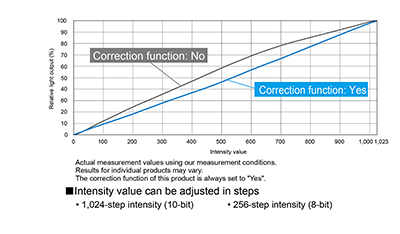 Equipped with a light output stabilization (feedback) function
Stable light output even in severe operating environments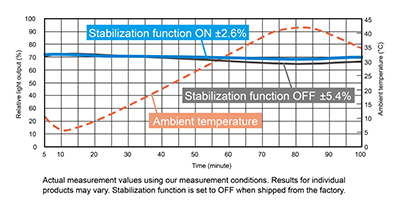 Standard compatibility with three types of light guides
Check the dimensions of the light guide to be used before selecting an adapter.
For details, refer to the Light Guide Adapter Dimensions Chart
Be careful as plastic fiber cannot be used.
A light guide adapter is not provided with the LED Light Source. Order one separately.
External control by use of a large variety of communication methods
Digital communication control: Compatible with sink and source types
Analog communication control: Intensity control from 0 to 5 V
Serial communication control: RS-232C
Ethernet communication control: TCP/IP and UDP/IP protocols
Dimensions of the light guide adapters (mm)
Select a light guide adapter when you evaluate the LED Light Source.
Options

Caution
Be careful as plastic fiber cannot be used.
Please be aware that the light guide adapter must be installed after purchase by the customer. Inquire with the CCS sales representative regarding sizes not listed here.
Characteristics/Data
LED properties
Spectral distribution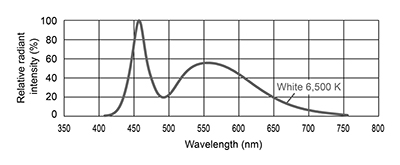 Be sure to read the "Instruction Guide" included with the product before use and follow the safety precautions upon use.
The data included is for reference only. Actual values may vary.
Custom Order Example
We accept custom orders.
Please feel free to inquire.
Changes in wavelength (red, blue, and green)
Change in light distribution angle, etc.
Lineup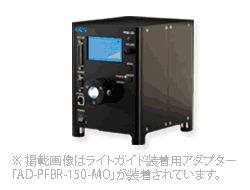 | | |
| --- | --- |
| LED color | White |
| Dimensions | W 150 mm x D 180 mm x H 205 mm |
About Member Registration
Member registration is required
Are you still registered with CCS members?
If you register as a CCS member, you will be able to log in and register with the CCS members, download various materials (drawings, instruction manuals etc), select "lighting selection", "apply for lending machine", " It becomes possible to browse and download all contents of our site including request of "quotation" and "catalog", and it will be possible to use many convenient functions. Come and register.
People who are already registered as CCS members
Those who have not registered with CCS members
Corporate/IR Information
Corporate Information
IR Information