The Difference between Wide-type and Narrow-type
Explaination of how Wide-type and Narrow-type LEDs work in LED lighting.

LDR2-70RD-WD and LDR2-70RD are put in the same condition and an image of the post card is captured. The difference between the lighting area of Wide-type and lighting area of Narrow-type was examined.

【Target work】Post card
Photography Conditions
LED Illuminator:LDR2-70RD-WD / LDR2-70RD
Lens:f 16mm
Ring:0.5mm
Stop:16
Filter:-
WD:223mm
LWD:160mm
Field of View:66mm
Intensity:Coarse:9 / Fine:16
PowerSupply:PD2-1012
Wide-type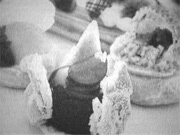 The Wide-type can light the entire view comparatively uniformly because the Wide-type has a wide light area.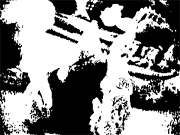 The figure above shows the binarized data shown at the figure at the left. You can see that the light can illuminate the wide area relatively.
Narrow-type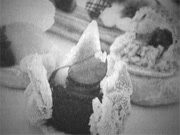 The Narrow-type which has a long lighting range can illuminate the center of the target area more brightly than the Wide-type. However, the area around the center is dark because the lighting area of the Narrow-type is small.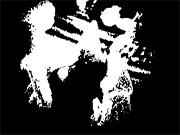 By binarizing the results shown at the figure at the left with the same threshold value as the Wide-type, it can be confirmed that the lighting area of Wide-type and that of Narrow-type are different from each other considerably.