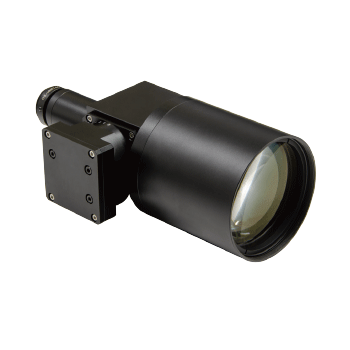 MSU Series (Lens-integrated Parallelism-variable Coaxial Lights)
Lens-integrated parallelism-variable coaxial lights (custom order).
Integrated lens for easy light source and camera optical axis adjustment.



This is a made-to-order product. For queries and details, contact your CCS sales representative.


Features
Lens-integrated coaxial lights with the light source built into the telecentric lens
The NA of the light source side and imaging side can be adjusted
The parallelism of the light can be changed by adjusting the aperture on the lens side and light side
Enables easy light source and camera optical axis adjustment
A unique optical design that achieves a compact housing
Compatible with high-megapixel cameras such as 2/3-type 5 MP and 1-type 9 MP
Applications
Imaging where the degree of extraction of minor scratches, dents, and dents on the glossy surface is adjusted / Imaging that improves the reproducibility of verification conditions, etc.
Light Aperture Adjustment Example
Imaging the Appearance of Button Battery
Workpiece: Button battery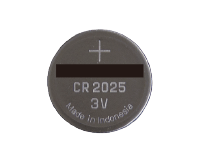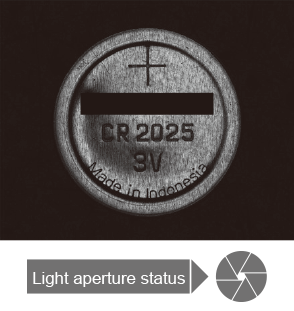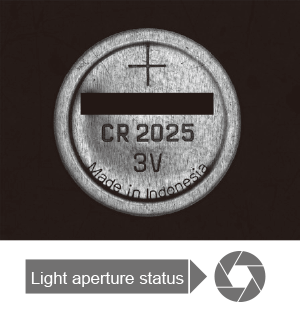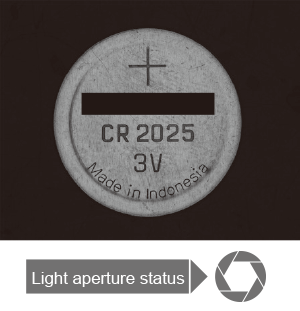 Parts/Usage
Parts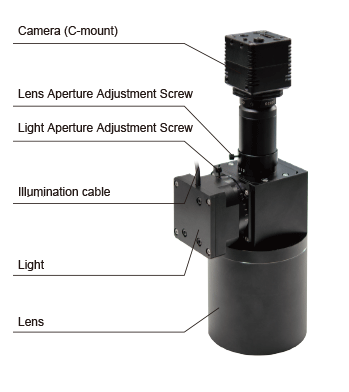 Usage
(1) Camera installation
The field of view changes by the sensor size of the mounted camera.
Select and install the camera according to the workpiece.
(2) Installing the main body
Secure the main body so that the working distance (WD) is around 160 mm.
(3) Adjusting the optical axis
The camera's optical axis and the workpiece must be vertically aligned.
Use a mirror for easier adjustment of the optical axis alignment.
We recommend dimming the light while adjusting the alignment.
Align the optical axis by adjusting the tilt of the light unit or the brightness to evenly illuminate the entire field of view.
(4) Imaging the workpiece
Slide the "light aperture adjustment screw" and observe the change in the workpiece.
Fix the light aperture adjustment screw near where appropriate images can be obtained.
If it is necessary to obtain depth of field, slide the lens aperture adjustment screw and fix it near the appropriate depth of field.
(5) Setting the light intensity
Adjust the light brightness and the exposure time of the camera to set the appropriate brightness.
Products
Machine Vision Applications

Ring

Square

Bar (Area)

Flat

Dome

Cylinder

Box

Spot

Line (Convergent Lighting)

Line (Diffused Lighting)

Line (Oblique Angled Lighting)

UV Lights [Ultraviolet Lighting] / Violet Light

IR Lights [Infrared Lighting] (under 1000nm)

Custom Order Product

Intensity Control Units [Light Units with Intensity Control Unit ]

OLED(CCS-LT)

Effilux Products

Basler Camera Light Series

IR Lights [Infrared Lighting] (over 1000nm)

Agri-Bio Lighting

LED Light Units for Plant Research

ISL-150X150 Series Unit

ISL-150X150 series cables

Human Vision Inspection and Microscope Applications

LED Light Units for Microscopes

Power Supplies

High Power Strobe Control Unit

Digital Control Units

Analog Control Units

Building Block Types

LED Light Controller

Control Units [for the HLV Series]

Strobe Unit

High-capacity Analog Control Unit

High-capacity Constant-current Control Units

Controller with EtherNet/IP Interface

PoE Enabled Controller

Control Units [for CCS AItec]

Cables

Extension Cable [for PF Series]

Straight Cables

2-way Cables [EL connector type]

4-way Cables

Robot Cables

Straight Cables [EL connector type]

2-way Cables [EL connector type]

Straight Cables for metal connector (7 pins)

Straight Cables for metal connector (37 pins)

Straight Cables for M12 connector

External Control Cables

Relay Connector

Options

Filters

Polarizing Plates

Diffusion Plates

Light Control Films

Adapter [for the CSR Series]

Lens Attachment Rings

Fixtures

Converter

Protective Plates

Coaxial Units

Fixtures

Reflection Plate

Condenser lens

Lenses

Telecentric Lenses

Macro Lenses