News
2017.06.05
High-resolution Telecentric Lenses "SE-65-M/SE-110-M Series" Release
CCS announces the launch of High-resolution Telecentric Lenses "SE-65-M/SE-110-M Series".
-Compatible with 5-megapixel cameras
-Ideal for the combination with megapixel cameras
-Two working distances: 65 mm and 110 mm
-Both Coaxial and Straight Types are available.
-Optical magnifications: 0.3x to 6.0x
Please see the following pages for detailed information.
Download materials of "SE-M series"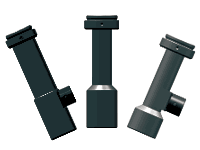 "