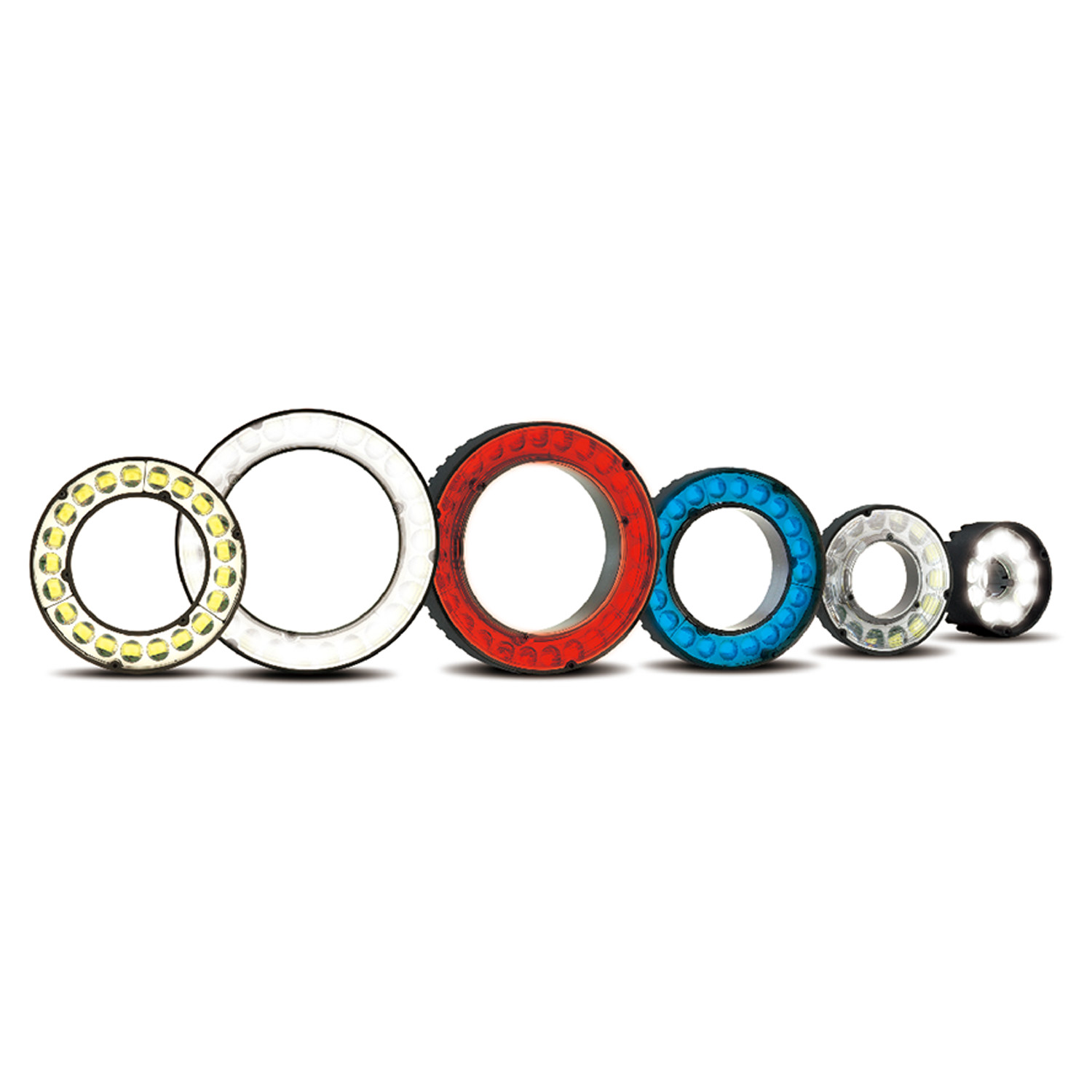 OPR Series
[Not available in Japan]Lighting that manages brightness on its own
Features
 Built-in "FALUX" circuit to correct variations in brightness
*Included in all models.
Using the constant current circuit dependent on the input voltage, variations in the forward current of individual LEDs are corrected for uniform brightness.
Meanwhile, the temperature compensation circuit compensates for fluctuations in brightness due to increases in temperature after lighting or changes in the ambient temperature.
FALUX not included
In order to reduce LED forward voltage variations, the LEDs needed to be sorted according to their Vf measurement. Moreover, illumination efficiency dropped as the temperature increased, reducing the brightness.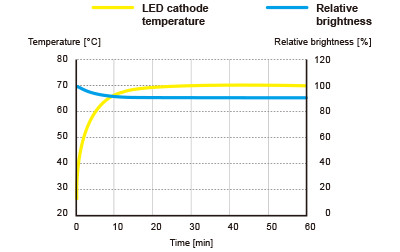 FALUX included
The brightness of each LED is fixed, virtually eliminating variations in brightness following increases in temperature. Whether with continuous illumination or ON/OFF control, brightness remains fixed.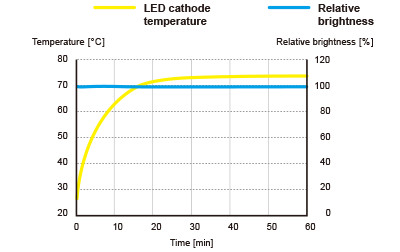 Equipped with "FALUX sensing" for monitoring brightness and temperature through sensing
LED brightness sensing is performed using multiple built-in photodiodes. This allows for accurate measurement of LED brightness not only during continuous illumination but also with short period illumination. Absolute brightness is stored in the lighting's internal memory to allow for instrumental error adjustment.
"FALUX sensing" also makes it possible to measure both the LED brightness of lighting and the internal temperature, and then to monitor those measurements on the controller side.Based on the monitored values, feedback control can also beperformed from the OPPF Series controller, making it possible to maintain the factory default brightness for around 40,000 hours.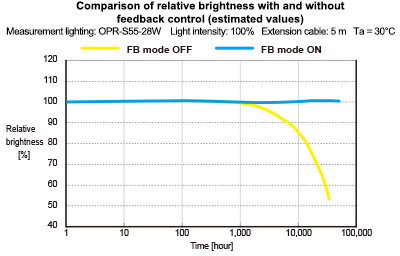 3-way illumination with attachment lenses - wide, condensed, and low-angle
The aluminum die-cast case is equipped with an LED board with a built-in sensor.
The first fixed lens optimizes the directivity angle of the LED, and the attachment lens can be used to switch the illumination angle.
At the same time, the fixed lens guides the light toward the photodiodes, which makes highly accurate sensing possible.

Wide
The condensing attachment lens can be removed for direct illumination with a wider field of view obtainable as the distance is increased.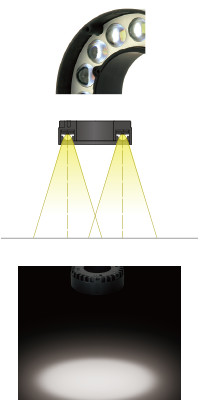 Condensed (at purchase)
Using the condensing attachment lens to tilt the illumination angle 20° to the inside allows for short-range, high-illuminance focusing.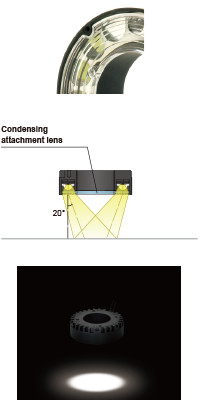 Low-angle (options)
The low-angle attachment lens can be used to tilt the illumination angle 55° to the inside for compatibility with darkfield illumination to facilitate detection of scratches, dirt, and other factors.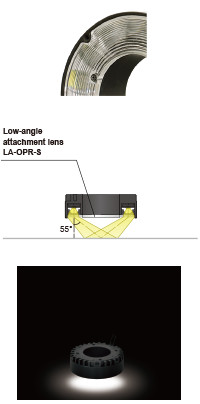 Lighting Work-Distance (LWD) and Field of View (FOV)
The optimuml light working distance and field of view can be selected in the condensed and low-angle modes with the attachment lens attached or in the wide mode with the lens removed.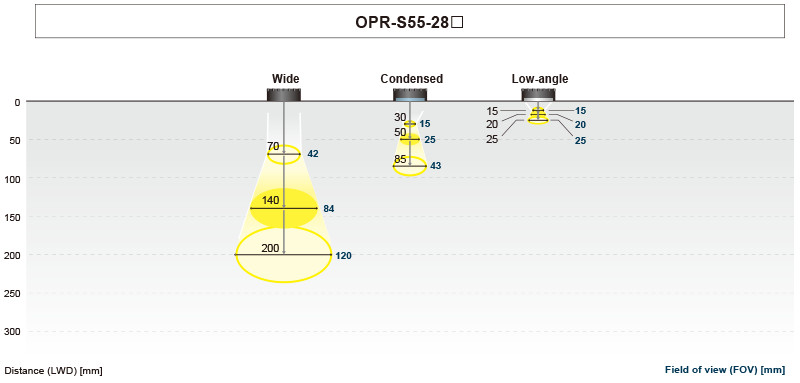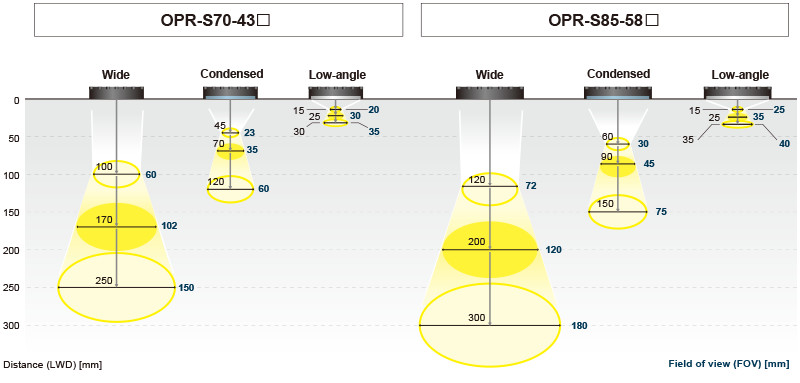 Applications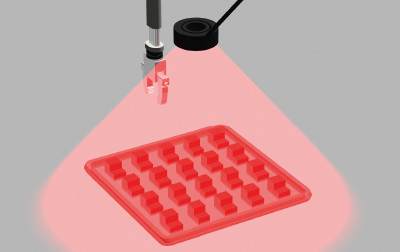 Picking up from pallets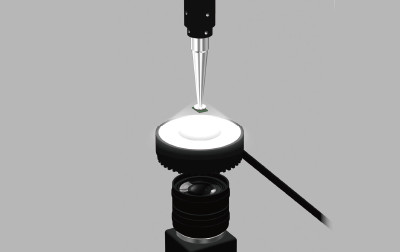 Alignment of electronic components on suction nozzle tips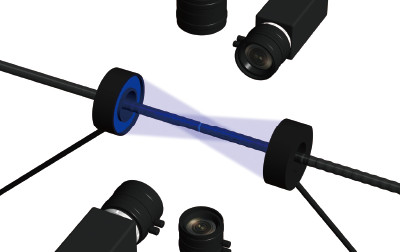 Visual inspection of medical endoscope tubes
Products
Machine Vision Applications

Ring

Square

Bar (Area)

Flat

Dome

Cylinder

Box

Spot

Line (Convergent Lighting)

Line (Diffused Lighting)

Line (Oblique Angled Lighting)

UV Lights [Ultraviolet Lighting] / Violet Light

IR Lights [Infrared Lighting] (under 1000nm)

Custom Order Product

Intensity Control Units [Light Units with Intensity Control Unit ]

OLED(CCS-LT)

Effilux Products

Basler Camera Light Series

IR Lights [Infrared Lighting] (over 1000nm)

Agri-Bio Lighting

LED Light Units for Plant Research

ISL-150X150 Series Unit

ISL-150X150 series cables

Human Vision Inspection and Microscope Applications

LED Light Units for Microscopes

Power Supplies

High Power Strobe Control Unit

Digital Control Units

Analog Control Units

Building Block Types

LED Light Controller

Control Units [for the HLV Series]

Strobe Unit

High-capacity Analog Control Unit

High-capacity Constant-current Control Units

Controller with EtherNet/IP Interface

PoE Enabled Controller

Control Units [for CCS AItec]

Cables

Extension Cable [for PF Series]

Straight Cables

2-way Cables [EL connector type]

4-way Cables

Robot Cables

Straight Cables [EL connector type]

2-way Cables [EL connector type]

Straight Cables for metal connector (7 pins)

Straight Cables for metal connector (37 pins)

Straight Cables for M12 connector

External Control Cables

Relay Connector

Options

Filters

Polarizing Plates

Diffusion Plates

Light Control Films

Adapter [for the CSR Series]

Lens Attachment Rings

Fixtures

Converter

Protective Plates

Coaxial Units

Fixtures

Reflection Plate

Condenser lens

Lenses

Telecentric Lenses

Macro Lenses