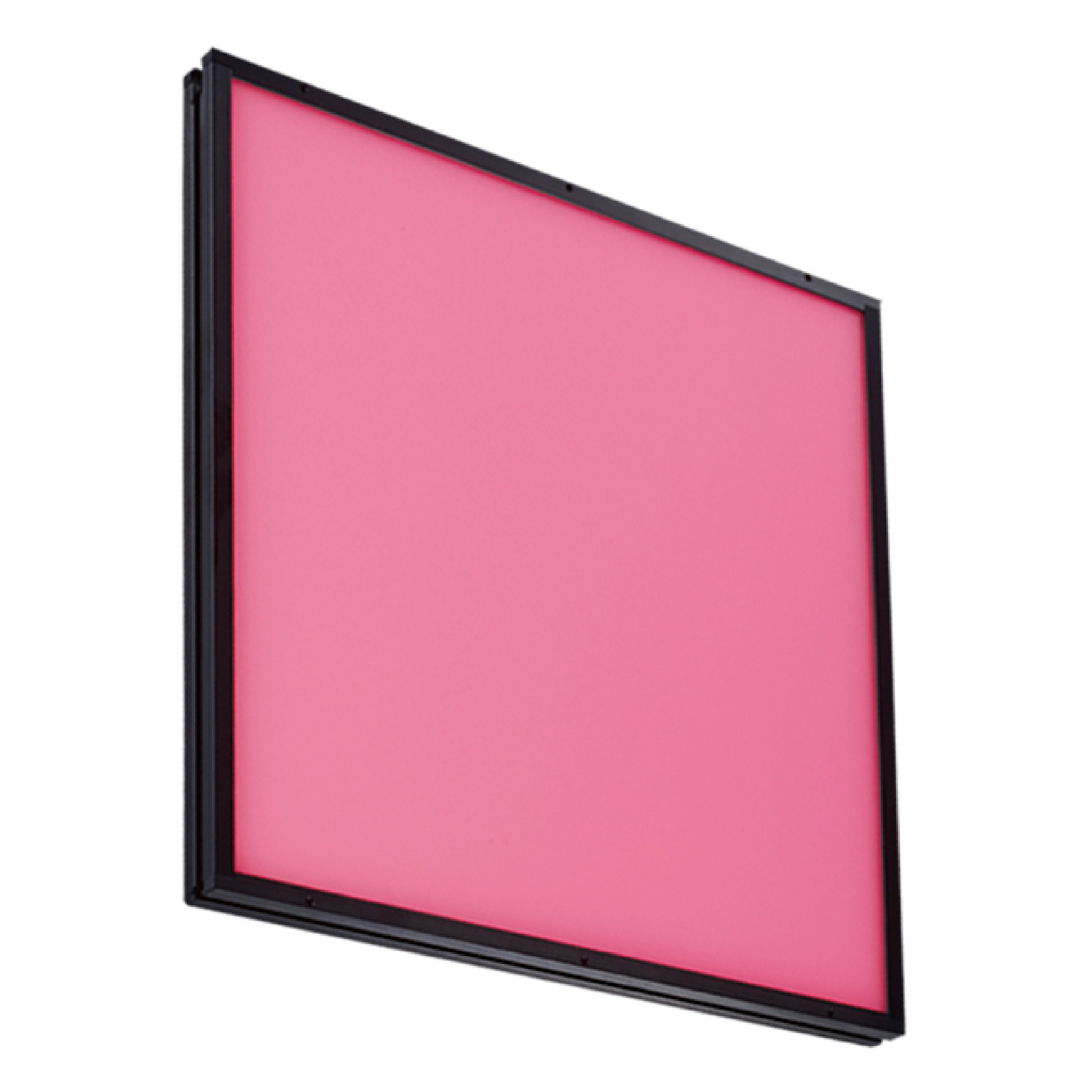 TH Series
Not available from "May/31/2018."
The recommended alternative series is TH2 Series.

These Light Units were evolved from the LDL-TP Series to achieve high power output that was unprecedented for the Flat Lights. Abundant size variations and space-saving installation will also help your system design. The LED colors are red, white, and blue.
Features
Rich variety of sizes with 11 types
Rich variety of sizes
The lineup consists of 33 models, with 11 sizes of emitting surfaces from 27 x 27 mm to 211 x 200 mm in each color.
Install freely to match your environment
Uses installation method by frame structure. Tapped holes for installation are included not only on the unit side but also on the bottom.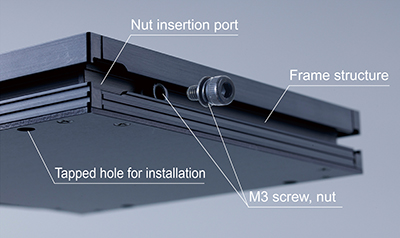 Flat Lights with high output
This is a Flat Light with surface-mounted LEDs mounted densely.It illuminates diffused light evenly at high output.
Achieved significantly higher output than the conventional product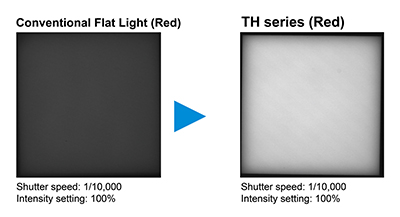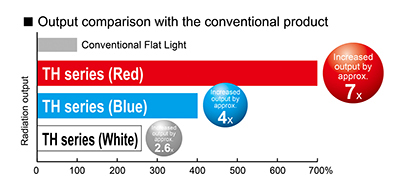 ※The data included is for reference only and does not guarantee the quality of this product.
Example configuration
Achieved high output with a flat shape. Light from the LEDs is transmitted through the diffusion panel and illuminated on the rear of the workpiece.
TH-140X105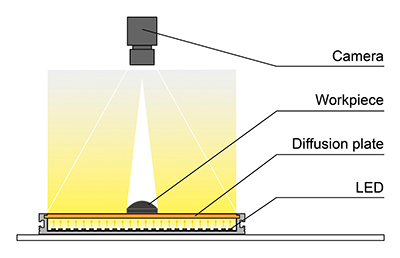 Data
Data : Uniformity (Representative example)
※The data included is for reference only. Actual values may vary.
TH-63X60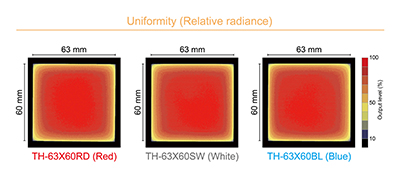 Custom Order Example
Please contact your CCS sales representative.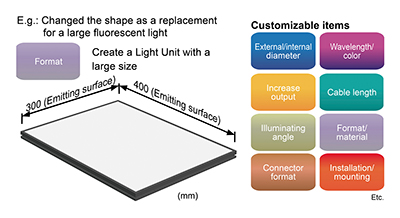 Imaging Examples
Imaging of an element of a glass tube fuse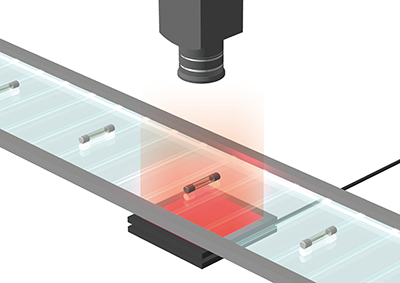 | | |
| --- | --- |
| Description | Visual inspection |
| Workpiece | Glass tube fuse |
| Conventional lighting | LED Bar Light |
| New lighting | TH-63X60RD |
| Result | Emphasized the silhouette |

Imaging of text engraved on a glass bottle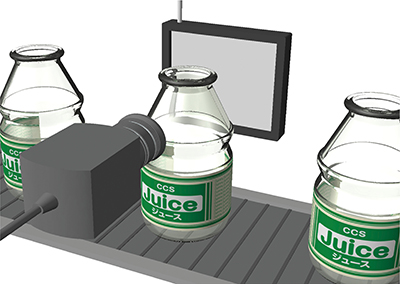 | | |
| --- | --- |
| Description | Character recognition |
| Workpiece | Glass bottle |
| Conventional lighting | LED Bar Light |
| New lighting | TH-83X75BL |
| Result | Extracts only the engraved text |

Products
Machine Vision Applications

Ring

Square

Bar (Area)

Flat

Dome

Cylinder

Box

Spot

Line (Convergent Lighting)

Line (Diffused Lighting)

Line (Oblique Angled Lighting)

UV Lights [Ultraviolet Lighting]

IR Lights [Infrared Lighting]

Custom Order Product

Intensity Control Units [Light Units with Intensity Control Unit ]

UV curing

Line-type Ultraviolet Irradiation Units

Agri-Bio Lighting

LED Light Units for Plant Research

ISL-150X150 Series Unit

ISL-150X150 series cables

Human Vision Inspection and Microscope Applications

LED Light Units for Microscopes

Power Supplies

High Power Strobe Control Unit

Digital Control Units

Analog Control Units

Building Block Types

LED Light Controller

Control Units [for the HLV Series]

Strobe Unit

High-capacity Analog Control Unit

High-capacity Constant-current Control Units

Strobe Unit

Controller with EtherNet/IP Interface

PoE Enabled Controller

Cables

Extension Cable [for PF Series]

Straight Cables

2-way Cables [EL connector type]

4-way Cables

Robot Cables

Straight Cables [EL connector type]

2-way Cables [EL connector type]

Straight Cables for metal connector (7 pins)

Straight Cables for metal connector (37 pins)

Straight Cables for M12 connector

External Control Cables

Relay Connector

Options

Filters

Polarizing Plates

Diffusion Plates

Light Control Films

Adapter [for the CSR Series]

Lens Attachment Rings

Fixtures

Converter

Protective Plates

Coaxial Units

Fixtures

Reflection Plate

Condenser lens

Lenses

Telecentric Lenses

Macro Lenses