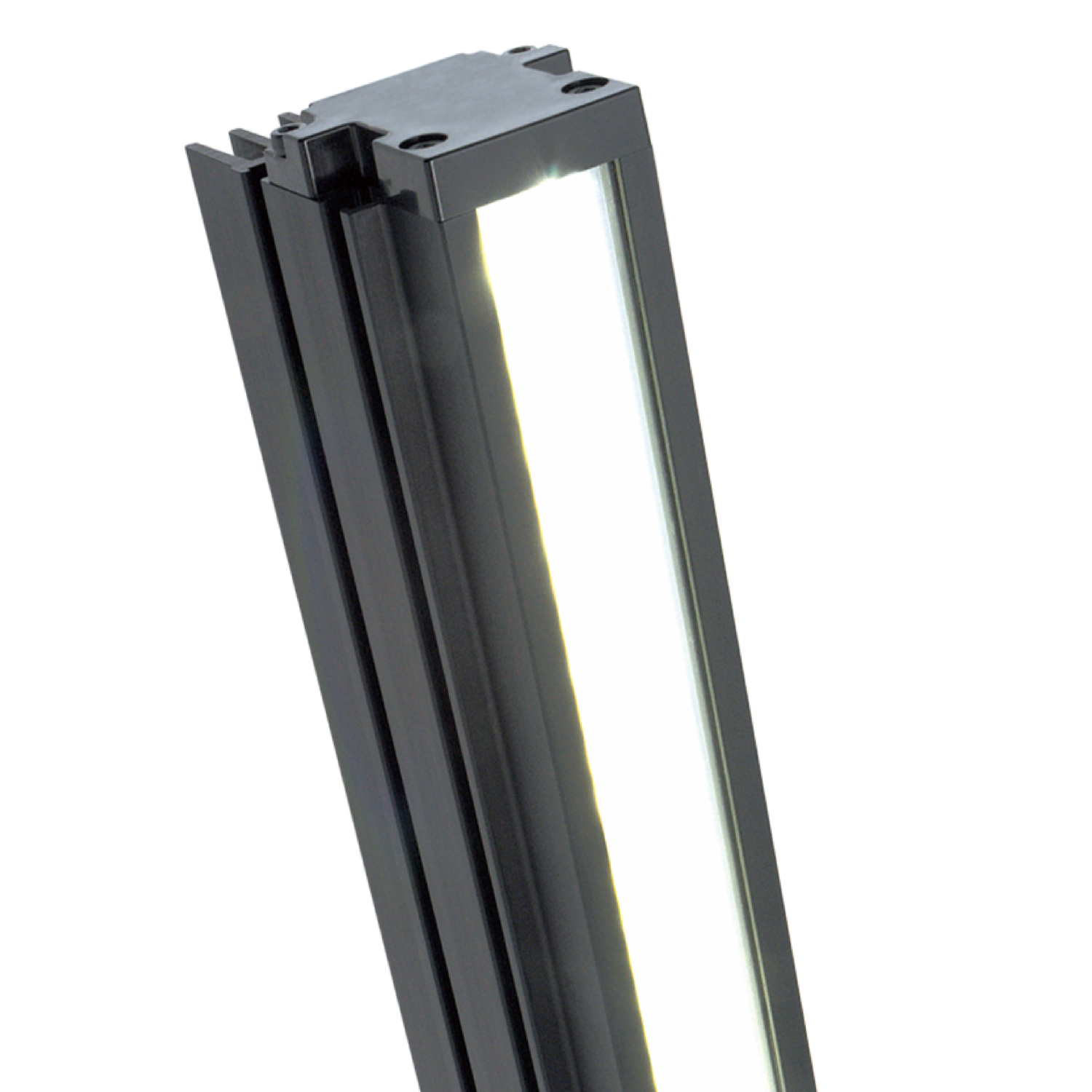 LNSP Series
Compact and high-power LED Lights for line scan applications. The light-emitting surface length can be made from 100 mm to 1000 mm in units of 100 mm.
Product Related Inquiries
Features
Illuminance of 400,000 lx* with a natural air cooling type
(※At the LWD of 50 mm)
Achieving both high output and compact space
Achieved a more compact design compared to LED Lights for general high output line sensors.

Saving space for your inspection environment
By making the Light Unit more compact, we contribute to saving space in your inspection environment or equipment environment.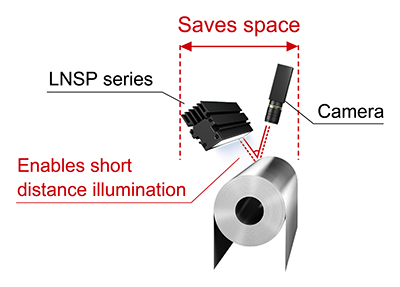 Unique illuminating mechanism with little light diffusion
By controlling light diffusion through the unique illuminating mechanism, there is little change in the brightness due to distance, so you can flexibly set the distance between the workpiece and the Light Unit. Uses constant-voltage control.
Uniformity graph for illuminating distance of LNSP-300SW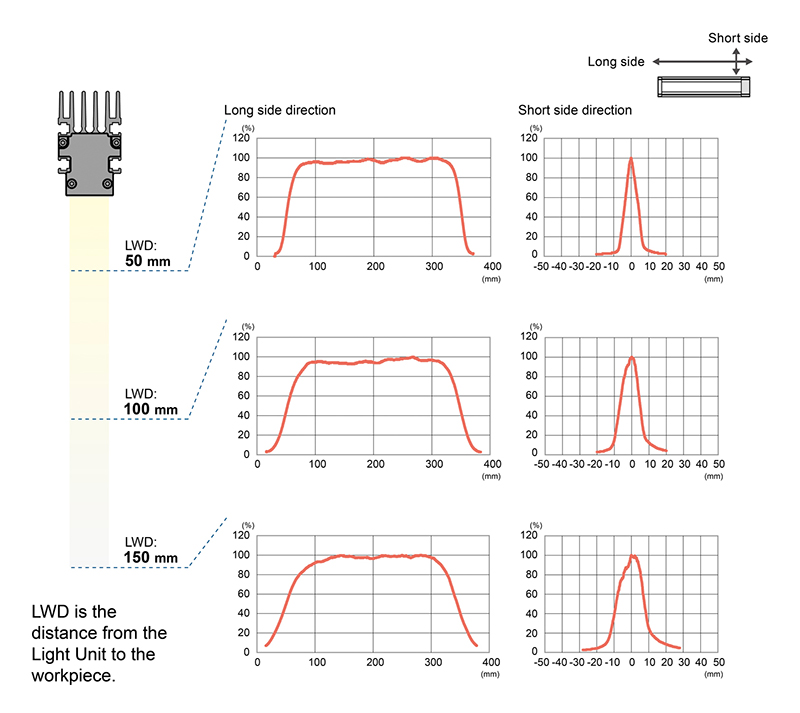 ※The graph included is for reference only. Actual values may vary.
Applications
Visual inspection for circuit boards mounted with electronic parts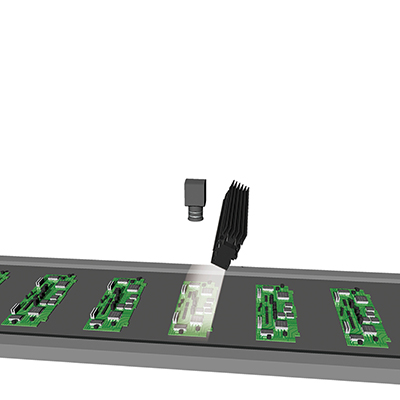 Example configuration
Achieves high output illumination with controlled diffusion due to this unique illuminating mechanism. Because light does not easily diffuse, there is little loss for the amount of light, allowing for illumination over long distances.
LNSP series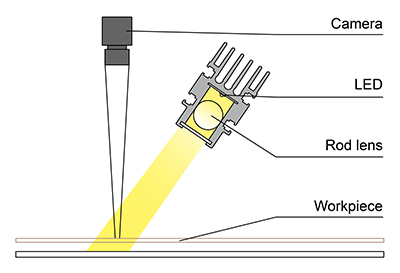 Characteristics/Data
Data (Representative example)
※The graph included is for reference only. Actual values may vary.
LNSP-300SW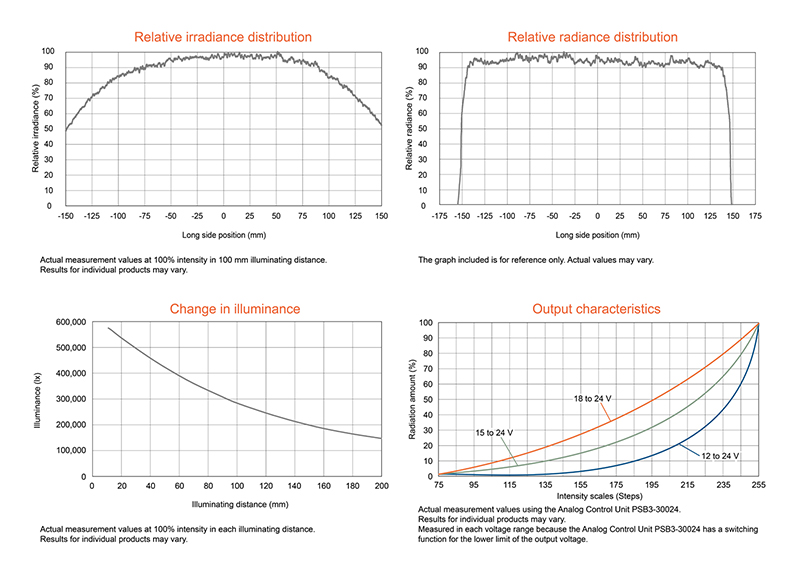 LED properties
Spectral distribution

Be sure to read the "Instruction Guide" included with the product before use and follow the safety precautions upon use.
The data included is for reference only. Actual values may vary.
Custom Order Example
Please contact your CCS sales representative.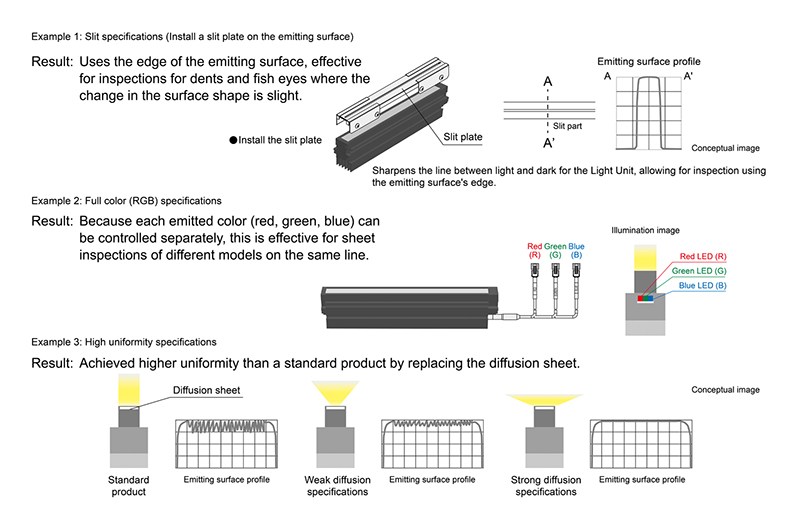 About Member Registration
Member registration is required
Are you still registered with CCS members?
If you register as a CCS member, you will be able to log in and register with the CCS members, download various materials (drawings, instruction manuals etc), select "lighting selection", "apply for lending machine", " It becomes possible to browse and download all contents of our site including request of "quotation" and "catalog", and it will be possible to use many convenient functions. Come and register.
People who are already registered as CCS members
Those who have not registered with CCS members
Corporate/IR Information
Corporate Information
IR Information