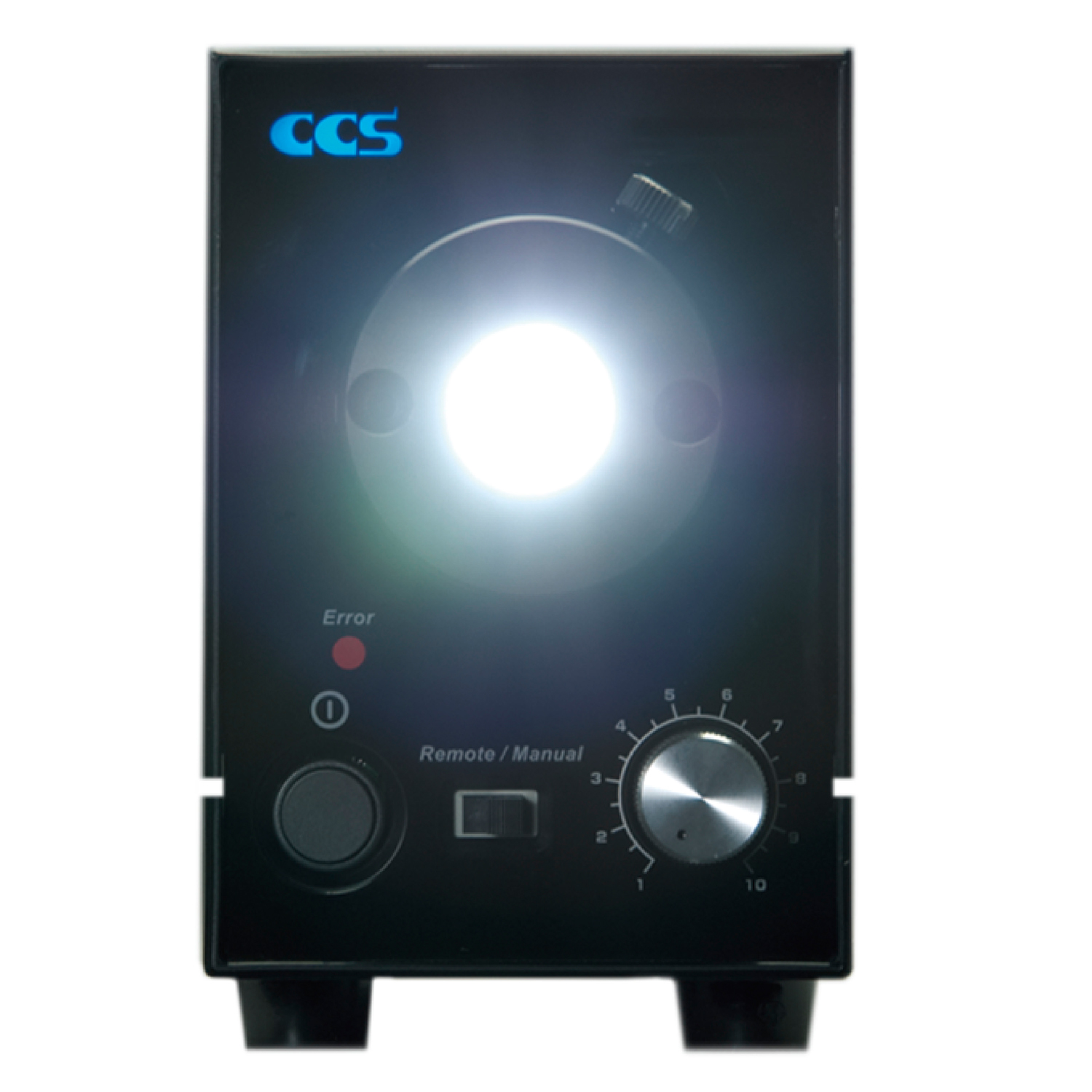 PFB2 Series
Not available from June/29/2018".
The recommended alternative model is PFB3 Series.

These LED Light Sources can be used to replace halogen light sources. These environment-friendly next-generation Light Sources feature a low power consumption, a long service life, and a significant reduction in maintenance work compared with 100-W halogen light sources.
Features
Compact size that can be installed anywhere
70 mm wide, 150 mm deep, and 100 mm tall, this compact design helps save space.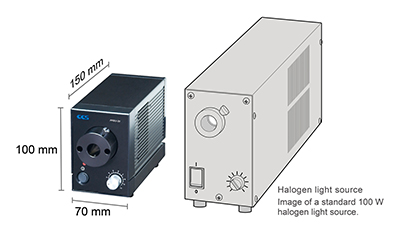 Select a power supply to match your actual environment
The terminal block on the unit rear supports 24 VDC input. With an optional AC adapter, it can also support 100 to 240 VAC input. You can make a selection to match your actual environment.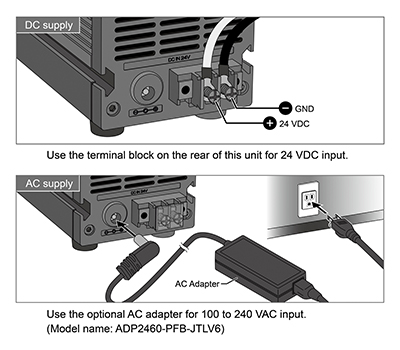 Supports major light guide manufacturers
Supports major light guide manufacturers
(5 Japanese companies, 6 international companies).
Light guide adapter dimensions chart (mm)

Selectable external control
The lineup includes a model where intensity can only be manually adjusted, and models that allow for external control. There are three types of external control: serial, parallel, and analog. ON/OFF control and intensity control are possible by each control type.

Products
Machine Vision Applications

Ring

Square

Bar (Area)

Flat

Dome

Cylinder

Box

Spot

Line (Convergent Lighting)

Line (Diffused Lighting)

Line (Oblique Angled Lighting)

UV Lights [Ultraviolet Lighting]

IR Lights [Infrared Lighting] (under 1000nm)

Custom Order Product

Intensity Control Units [Light Units with Intensity Control Unit ]

OLED(CCS-LT)

Effilux Products

IR Lights [Infrared Lighting] (over 1000nm)

UV curing

Line-type Ultraviolet Irradiation Units

Agri-Bio Lighting

LED Light Units for Plant Research

ISL-150X150 Series Unit

ISL-150X150 series cables

Human Vision Inspection and Microscope Applications

LED Light Units for Microscopes

Power Supplies

High Power Strobe Control Unit

Digital Control Units

Analog Control Units

Building Block Types

LED Light Controller

Control Units [for the HLV Series]

Strobe Unit

High-capacity Analog Control Unit

High-capacity Constant-current Control Units

Strobe Unit

Controller with EtherNet/IP Interface

PoE Enabled Controller

Control Units [for CCS AItec]

Cables

Extension Cable [for PF Series]

Straight Cables

2-way Cables [EL connector type]

4-way Cables

Robot Cables

Straight Cables [EL connector type]

2-way Cables [EL connector type]

Straight Cables for metal connector (7 pins)

Straight Cables for metal connector (37 pins)

Straight Cables for M12 connector

External Control Cables

Relay Connector

Options

Filters

Polarizing Plates

Diffusion Plates

Light Control Films

Adapter [for the CSR Series]

Lens Attachment Rings

Fixtures

Converter

Protective Plates

Coaxial Units

Fixtures

Reflection Plate

Condenser lens

Lenses

Telecentric Lenses

Macro Lenses