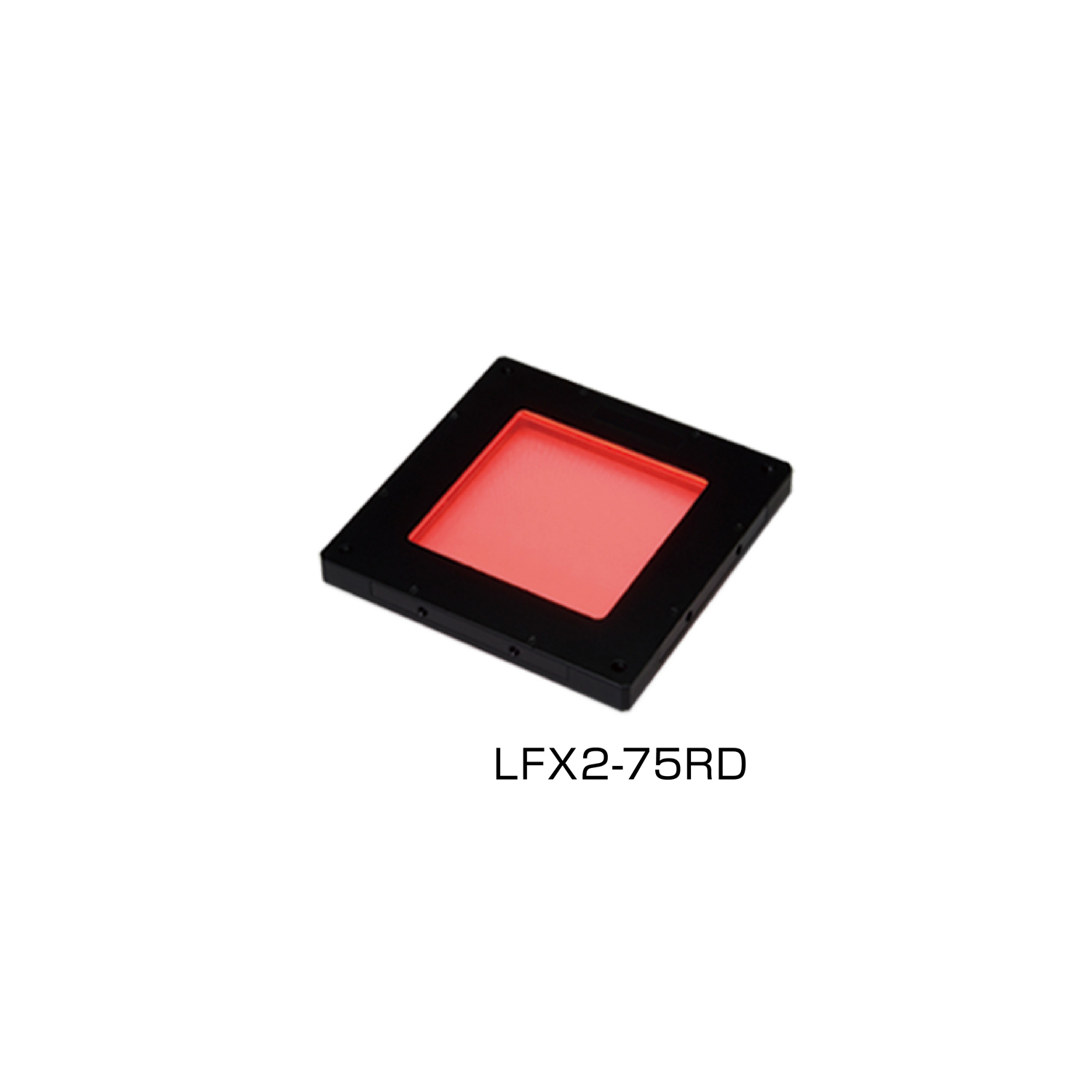 LFX2-75RD
Not available from Feb/28/2018".
The recommended alternative model is LFX3-75RD.

This Light Unit emits red light and measures 118 x 118 x 12 mm (width x depth x height). The light-emitting surface measures 75 x 75 mm.""
Note: Select a Control Unit which has the number of channels corresponding to the total number of input connectors on the Light Units to be connected. Also make sure that the total power consumption of the Light Units is within the output power capacity of the Control Unit.
Product Related Inquiries
Dimensions (mm)